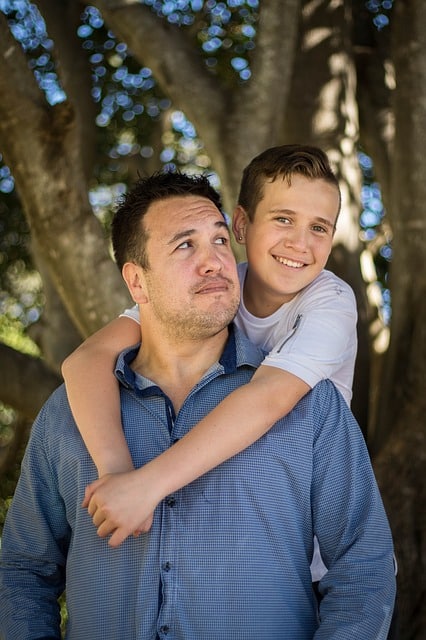 SCHOOL HOLIDAYS: Navigating Time and Travel for Separated Parents
REMINDER! 10 NOVEMBER 2017 is the deadline for filing parenting order applications relating to the Christmas school holiday period.
Applications for parenting orders relating (in whole or part) to the school holiday period beginning December 2017 and extending to January 2018 must be filed with the Family Court (Court) by 4PM on 10 NOVEMBER 2017. If this deadline has passed, the fact that an application relates to the Christmas period will not itself justify a listing before Christmas.
Organising the Christmas holidays can be a frenzied and contentious undertaking in itself – and separated families often have the added stress and conflict surrounding holiday arrangements for the children.
As well as to avoid the Family Court Christmas deadline (10 November 2017), we recommend you start planning and negotiating who your child(ren) will be spending what time with and where as early as possible. Working out the holiday parenting arrangements early provides certainty for everyone and keeps frustration and disappointment from disrupting Christmas.
TIME – Who will the children be spending time with, and when?
As the holiday period approaches, separated parents often find themselves in tense situations trying to arrange when their child(ren) will spend time with each parent.
Formalising an agreement (by way of Parenting Orders or a Parenting Plan) as to the time each parent will have with the child(ren) takes away the stress of having to renegotiate parenting arrangements each year or each holiday break, and provides certainty for the child(ren) and the parents.
Parenting Orders
Parenting Orders are orders made by the Court regarding parenting arrangements. This means that the parenting arrangements both parents come to agree on become legally enforceable and each party remains bound by the arrangements if they are made into Parenting Orders.
Well drafted Parenting Orders will address decision making for the child(ren), the time they will spend with each parent on a weekly/fortnightly basis, and the time to be spent with each parent on days of significance (such as birthdays, Father's Day and Mother's Day, Christmas, public and school holidays).
If parents reach an agreement outside of Court as to their parenting arrangements, this can be forwarded to the Court without either party having to attend Court.
Parenting Plans
Another way of formalising an agreement regarding parenting arrangements is by executing a Parenting Plan.
A Parenting Plan is a voluntary agreement made between parents with the help of a mediator or lawyers, and is in writing, signed and dated.
Parenting Plans can outline the same issues as Parenting Orders, but are more flexible as they can be changed regularly, allowing new arrangements to be negotiated.
TRAVEL
Another thing to plan and discuss with your ex-partner well before the holidays is any overseas or interstate trips you are planning for you and your child(ren).
Overseas travel
If you are planning on travelling overseas with your child(ren), you should advise the other parent and obtain their consent. If the other parent refuses to consent to your travel arrangements, you may apply for Court orders. The Court will allow the child(ren) to travel if it is satisfied that it will be in the child(ren)'s best interest. The Court will require the full details of your intended travel arrangements, including dates and destinations, and it will consider the risks of your child(ren) not returning to Australia. The Court may make an order for you to pay a bond in order to retrieve your child(ren)'s passports and travel overseas with the child(ren). Upon your child(ren)'s return to Australia and of their passport to the Court, the bond will be refunded.
Note that before an Australia passport can be issued for a child, both parents must provide their written consent and sign a passport application. If the other parent is refusing to sign a passport application, you can apply to the Court for an order allowing your child's passport to be issued without the other parent's consent.
Concerned about your child(ren) traveling overseas without your consent?
There are a number of things you can do if you are concerned about your child(ren) travelling outside of Australia without your consent:
You can make an application to the Court preventing a passport being issued for your child(ren) and your child(ren) travelling outside of Australia.
Child Alert Request: If your child does not have an Australian passport and you are worried that their other parent may attempt to obtain one without your consent, you can make a Child Alert Request (CAR) to the Department of Foreign Affairs and Trade (DFAT). DFAT will notify you if an application for a passport is made, although it does not guarantee that a passport will not be issued. Child Alert Requests are valid for 12 months.
Family Law Watch List: If your child does have an Australian passport, you may have a Family Law Watch List (FLWL) registered with the Australian Federal Police (AFP) provided there is a Court order regarding your child(ren)'s living arrangements. A FLWL enables the AFP to register your child(ren)'s details on an Airport Watch List at all Australian international departure points and prevent your child(ren) from leaving the country. If no such Court orders are in place, an application for your child(ren)'s living arrangements and an order for the AFP to register the FLWL in your child(ren)'s name(s) will need to be filed. The FLWL will not be activated until the order is granted by the Court and the AFP receives a copy of the written order.
Foreign passports: Neither a CAR nor a FLWL will prevent a person applying for a foreign passport for your child and from travelling with a child who already holds a foreign passport. If you are concerned about your child(ren) travelling on a foreign passport, we recommend that you contact the relevant embassy of the country regarding your options, or that you see one of our family lawyers.
Interstate travel
A child can travel interstate without a passport.
If you are concerned that your child(ren)'s other parent is planning to travel interstate with your child(ren) without your consent, you can apply for an injunction from the Court to prevent them from doing so.
Note that that Court will not make an injunction lightly and that you will need to show that it is likely the other parent will not return the child(ren) to WA. Things that suggest the other parent does not intend to return your child(ren) may include one-way tickets to another State, secrecy about their travel details, the other parent acting as if they are not returning (e.g. by selling their home, surrendering their lease), they have family in the destination State, and/or they have or have applied for work there.
Remember that the deadline for making parenting applications relating to the Christmas holidays is 10 November 2017. If you are concerned about parenting arrangements for your child(ren) this Christmas, and for the upcoming year, do not hesitate to contact our experienced team of family lawyers and Lynn & Brown Lawyers. At Lynn & Brown we understand that all families are different and we address each family's circumstances with options that will suit them.
About the authors:
This article has been co-authored by Claudia Giovannini and Jacqueline Brown at Lynn & Brown Lawyers.  Claudia is currently studying law at UWA and hopes to be admitted as a Perth lawyer in or about 2018.  Jacqui is a Perth lawyer and director, and has over 20 years' experience in legal practice and practices in family law, mediation and estate planning.  Jacqui is also a Nationally Accredited Mediator and a Notary Public.