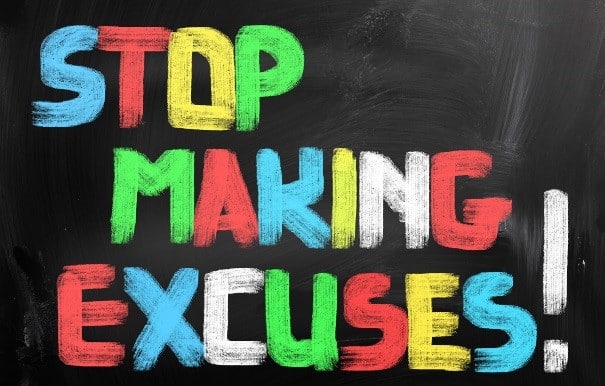 Where there's a will there's a way – Why there's never a good excuse for not having a Will.
As a law firm, we have heard every excuse under the sun as to why people have taken so long to get their Wills completed.  A Will is a legal document that clearly explains your wishes for the distribution of your assets after your death.  Having a recent and unambiguous Will can help ensure that your assets are protected and distributed in accordance with your wishes.
You would think that such an important document would be at the top of everyone's "to-do" list. It turns out it is not.  Recent studies have shown that on average 45% of Australians do not have a current Will.  In this article we look at some of the top excuses for not completing a Will, and why they are not good enough.
I have no time to make a Will.When people get busy it is easy to focus on your day to day activities and not the bigger picture.  Often people say that they just don't have the time to think about their wishes or make an appointment to have their Will professionally prepared.  However, with all the hard work you are doing, wouldn't it be a waste not to distribute your assets how you would like?  We work so hard to make money and accrue personal possessions.  Time, energy and love goes into the items that are left behind when you die.  If you don't bother to set aside some time to complete your Will, all that hard work can go to waste as your assets are divided according to a set formula as opposed to going to the people who you would like to see have them.
I am too young or healthy to think about making a WillSo you think you are invincible?  Good for you! Unfortunately accidents happen on a daily basis so you can never be too prepared.  Although you may not like to think about your passing, it is likely more difficult to think about the extra effort your loved ones will have to go through to fix up your estate in the event of your death. The best thing you can do is be prepared for the worst.  Even if it is just a simple Will, getting advice early in life can assist with your budgeting, wealth protection and taxation.
I don't have anything to giveAlthough you may not have a lot of assets or money in the bank, this should not stop you from creating a Will.  People often forget about their superannuation and life insurance policies.  Provided you don't have a Binding Death Benefit Nomination in place, your superannuation may form part of your asset pool, increasing its value significantly.Further, families can tend to bicker.  The mix of the grief of your passing and the lack of clear wishes can often lead to families fighting over your estate even if it is of nominal value.  People will argue based on the principle.  Although there is no guarantee that a Will can fix this problem, at the very least you will know that your wishes are clearly stated.
I ( or my partner and I) don't know what to sayEstate planning, particularly for people on their second marriage or with step children can be challenging.  There can be many different needs and wishes to consider when making your Will.  On these more challenging issues it is often advisable to seek legal advice.  As experts in the field, sometimes a Wills and Estate lawyer can offer a unique solution to your problem.  Decide on simple clear wishes and don't overthink the rest.  You may think that the process is difficult or involves a tough conversation, however, imagine how much harder it will be to sort out after your death.
If you still find a compelling reason why to postpone your Will, think about this. If you have died without leaving a Will you are deemed to have passed "intestate". Your loved ones now have no say in who is the executor or how the estate will be distributed.  An eligible person must then apply to the Court for Letters of Administration. This is a time consuming and costly activity.  The legislation will then determine who gets a portion of your estate. Separated but not divorced? Tough luck, under the legislation as your spouse they get the first cut of your estate. The same principle applies for the cousin you detest or the aunt who you never speak to.
With this in mind, there is never a good excuse not to complete your Will or plan your Estate. A Will appointment at our office is usually less than one hour, with a complementary and quick second signing appointment to ensure your documents are executed correctly.  Speak to one of our staff to make a future proof plan for you.
About the author:
Haley Graydon is a law clerk at Lynn & Brown.  Haley is currently in her final year of study at UWA.  The areas of law that Haley has a keen interest in is family law and estates.