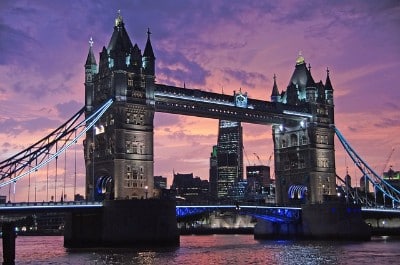 Travel Insurance and Terrorism – Are you Covered?
At some stage or another everyone wants to travel the world or explore their own backyard on a holiday.  It used to be the case that you would pack your bags, book a ticket and start mapping out the journey.  Now, consideration has to be paid to the safety of the location and what kind of travel insurance you have.  With attacks becoming increasingly erratic and occurring in tourist zones, it is important to know what you are covered for in the worst case scenario.
Book a trip and confirm your insurance at the same time
Almost instantaneously after a terrorist attack has occurred the government will issue travel warnings for that country or region.  When it comes to travel insurance, you may find that your policy does not include cover for these travel destinations or is limited to medical expenses only.  In a situation where your trip has been booked and you do not have travel insurance, and the safety rating changes, you may find your destination is no longer eligible for insurance or there is a larger premium attached to it.
To avoid ambiguity, book your trip and confirm your insurance policy as the same time so that you will not be caught off guard by unexpected events that will impact on your flights, accommodation or activity bookings.
Read your policy
While it may be common place in the industry for insurers not to cover acts of terrorism, it is less well known by consumers.
In most cases insurers will only cover some medical expenses or lost luggage while others prevent any claims at all.
Be sure to know exactly what is covered by reading your product disclosure statement thoroughly.  This will allow you to factor risk into your holiday and know what you are not covered for.  An example could be trying to book hotels that do not have cancellation fees as you recognise your policy does not cover booking cancellations caused by terrorism.
In a survey completed by Quantum Market Research in 2016 it was found:
"Lack of knowledge of what travellers are covered for is widespread. 27 per cent were not covered or were not sure they were covered for medical expenses. At least 40 per cent were not covered or were not sure they were covered for flight cancellations, loss of passports or theft of valuables. Two-thirds (65%) were not covered or were not sure they were covered for natural disasters."
Seek advice
Before choosing a location travellers are urged to heed the advice of Australian authorities, including DFAT relating to terrorist attacks.
If you have already been impacted by a terrorist attack or would like to cancel your holiday because of a recent change of circumstances, it is important you speak to your insurer as soon as possible.
Remember, travel insurance is a contract.  If you are confused or believe you are entitled to make a claim that your insurer is denying you, speak to one of our commercial lawyers.  We can advise on the effects of your coverage and the type of incidences that may be included.
About the authors:
This article has been co-authored by Haley Graydon and Jacqueline Brown at Lynn & Brown Lawyers.  Haley is a law clerk and is in her final year of study at UWA.  Haley has a keen interest in is family law and estates.  Jacqui is a Perth lawyer and director, and has over 20 years' experience in legal practice and practices in family law, mediation and estate planning.  Jacqui is also a Nationally Accredited Mediator and a Notary Public.