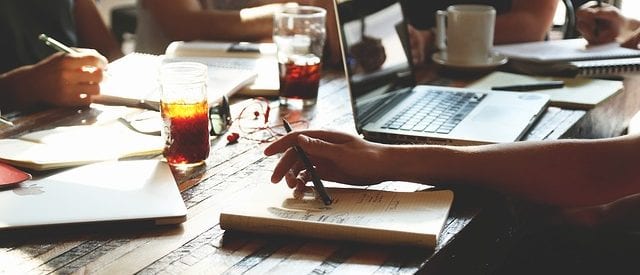 Commercial Law: Perth has been coined the next Silicon Valley
Are you an entrepreneur?
Are you thinking about starting up your own business?
With Perth being coined the next Silicon Valley, you may want to continue reading to find out about the services we offer at Lynn & Brown Lawyers that can help you with your start-up.
American multimillionaire Bill Tai has predicted that Perth could become the world's next Silicon Valley, saying, "if we get dozens of smart people together in such a terrific city as Perth, we could create something really substantial".
Silicon Valley, located in southern California, is home to thousands of start-up companies and the headquarters of hundreds of technology juggernauts such as Apple, eBay, Facebook and Adobe Systems. Bill Tai explains that in this day and age, digital advances can now come from any individual with a computer, rather than being limited to large groups of people working together in the same office on the same project.
A classic, local example of this is SpaceCubed, an organisation that leases office space to teams and individuals and hosts start-up accelerator programs and meet ups, amongst other things. SpaceCubed also runs a program called Perth Soup, whereby people who are working on projects can present a proposal to a group who will vote for the project they want to help fund.
SpaceCubed demonstrates the entrepreneurial atmosphere and potential in Perth and the need to support both entrepreneurs and people looking to start-up their own small business.
Starting up a business can be intimidating. If you're looking to start-up a business, there are probably lots of things you know you need to do but don't know how, as well as things that you don't even know you need to do yet.
To help with the daunting process and keep your mind at ease knowing you have covered all bases, the commercial lawyers at Lynn & Brown can assist in a number of ways, including:
Preparing terms and conditions and other contracts;
registering an application for a trade mark;
entering into a lease
advising about appropriate business structures
limiting liability
Contracts
Drafting a contract can be a complex process and without legal advice you could be exposing yourself to risks without realising it. Our years of experience acting for companies across a large spectrum of business sectors positions us well to guide you. Put simply, all valid contracts require an offer, acceptance, intention to create a legal relationship and consideration. There are other complex aspects to contracts too, such as ensuring your terms and conditions utilise the full benefits and protections the Personal Property Security Act offer you. At Lynn & Brown we can reduce the stress and confusion that can arise in drafting a contract by ensuring your contracts comply with legislation and maximise the effectiveness for your business.
Trade marks
Trade marking your brand is another important step in any start-up. The federal government agency, IP Australia, assesses all trade mark applications based on criteria such as whether it meets statutory requirements and whether there is already an existing trade mark that is similar to the one you are proposing. What most SME's don't know is that registration of a business name does not give you any protection or ownership of that name. It can only be protected by trade mark registration. Once your trade mark passes this examination process it will be advertised for 2 months, in which time third parties may oppose the registration of your trade mark. If no such opposition occurs in those 2 months, your trade mark will be entered into the Australian Official Journal of Trade Marks. The commercial lawyers at Lynn & Brown can assist in ensuring your trade mark is registered as quickly and efficiently as possible by making sure it meets all legislative requirements.
Leases
When creating a lease there are a lot of important things to consider, including but not limited to the duration, whether you receive an option to renew, how rent is reviewed, assigning and sub-leasing, breaches and termination of the lease. These considerations can be crucial to your business and its success (or failure) so it's important that you have a strong grasp of what your lease means and any potential consequences that can flow from them. Here at Lynn & Brown, we have many years of experience in drafting leases and advising on leases, for both tenants and landlords in commercial and retail leases. This means we can give you quality advice on drawing up lease agreements as well as the pros and cons of any leases you are considering entering into.
Registering property
Recent changes to the law regarding the priority between competing security interests and what happens in the case of insolvency have had a big impact on businesses in Australia. Pursuant to the Personal Property Securities Act 2009 (Cth) ("the PPSA") in cases of insolvency, ownership is no longer relevant – what is relevant is whether you have registered your security interest. You can check out our previous article about the PPSA for further information about this, but the best course of action for anyone looking to start-up a business is to seek legal advice on your individual circumstances and how the PPSA may relate to you. The commercial lawyers at Lynn & Brown are happy to provide advice about the PPSA to any entrepreneurs and new (and existing) businesses.
At Lynn & Brown we offer fixed-fee services, meaning that you will never receive a bill you did not know about in advance. This process ensures transparency and demonstrates our dedication to helping all of our clients get the best outcome possible for their individual circumstances. Lynn & Brown has a team of lawyers who specialise in commercial law and who have years of experience in handling matters such as the ones listed above, and more. If you are an entrepreneur with a brilliant new idea, or if you are wanting to start-up your own business, please do not hesitate to give Lynn & Brown a call on 93753411 to get in touch with our friendly and knowledgeable commercial law team.
About the authors:
This article has been co-authored by Chelsea McNeill and Steven Brown at Lynn & Brown Lawyers.  Chelsea is in her third year of studying Law at Murdoch University.  Steven is a Perth lawyer and director, and has over 20 years' experience in legal practice and practices in commercial law, dispute resolution and estate planning.
Enjoyed this article? Explore our articles and fact sheets on commercial law.