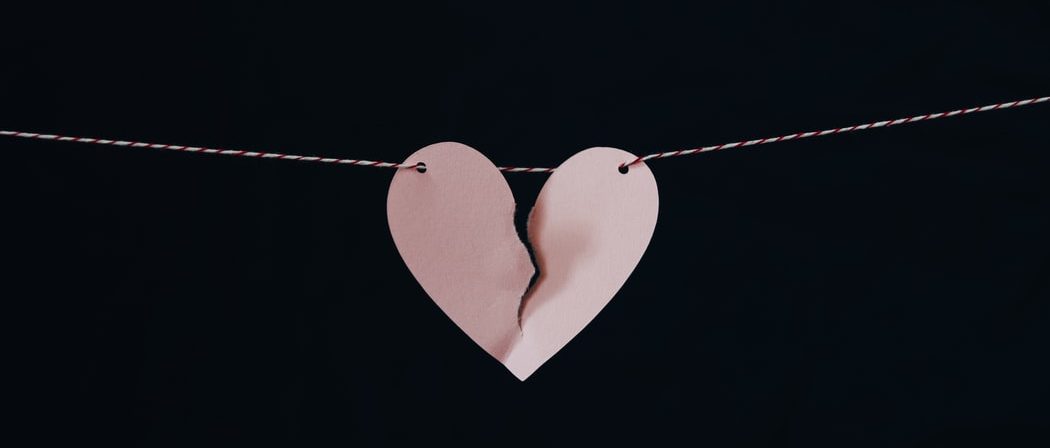 Are we heading for a divorce tsunami?
The scene has been set by the number of divorces reportedly doubling following the easing of isolation restrictions in Wuhan. It seems that Australia may be heading down a similar path.
Logically, it seems reasonable that isolation with one's partner in a marriage or de facto relationship that is already on shaky ground could be a sure-fire way to ensure the relationship really has ended.   Some early statistics show Australian relationships may well be facing a faster end than they might otherwise have had, but for coronavirus.
Recent surveys in Australia show a surge in people looking online for information about divorces and separation, and that more people are no longer happy in their current relationships.  A survey conducted by Relationships Australia in May revealed that 42% of respondents said isolation had negatively impacted their relationship with their partner.
The Separation Guide, a service that provides separation and divorce advice, has reported a whopping 314% increase in the number of couples considering separating, compared to 'pre-coronavirus' levels.
Anecdotally, we are seeing a similar trend at our firm.
What should I do if I'm contemplating separation?
Relationship support
If you or someone you know is thinking about separation, it could be a good idea to seek advice from Relationships Australia.  They have specific advice about how to support healthy relationships during COVID-19 and isolation.
If you are concerned about family violence, we advise you to look at this website, or seek help from any of these services:
If you are in immediate danger: 000
Women's Domestic Violence Helpline: 1800 000 599
Men's Domestic Violence Helpline: 1800 000 599
Family Relationships Advice Line: 1800 050 321
The Salvation Army: 13 72 58
Legal advice
You can also contact Lynn & Brown Lawyers for expert legal advice.  We can sit down with you and discuss your potential options and what separation could look like from a property settlement and/or parenting point of view.
Some services we offer at Lynn & Brown include divorce applications, property settlements, parenting agreements and binding financial agreements. We can also help you review your Will to make sure your former partner doesn't inherit from your estate if you don't want them to.
Some of our previous publications that may be of assistance are listed here:
So if time at home with your partner in isolation has made you question the longevity of your relationship and you want some guidance on what your legal options could be, please do not hesitate to contact Lynn & Brown Lawyers.
For more insights from the Lynn & Brown team on divorce, read about what to do if you want a divorce but can't find your ex, online divorce applications, what to do after a family separation pending divorce, and how to secure your assets after separation.