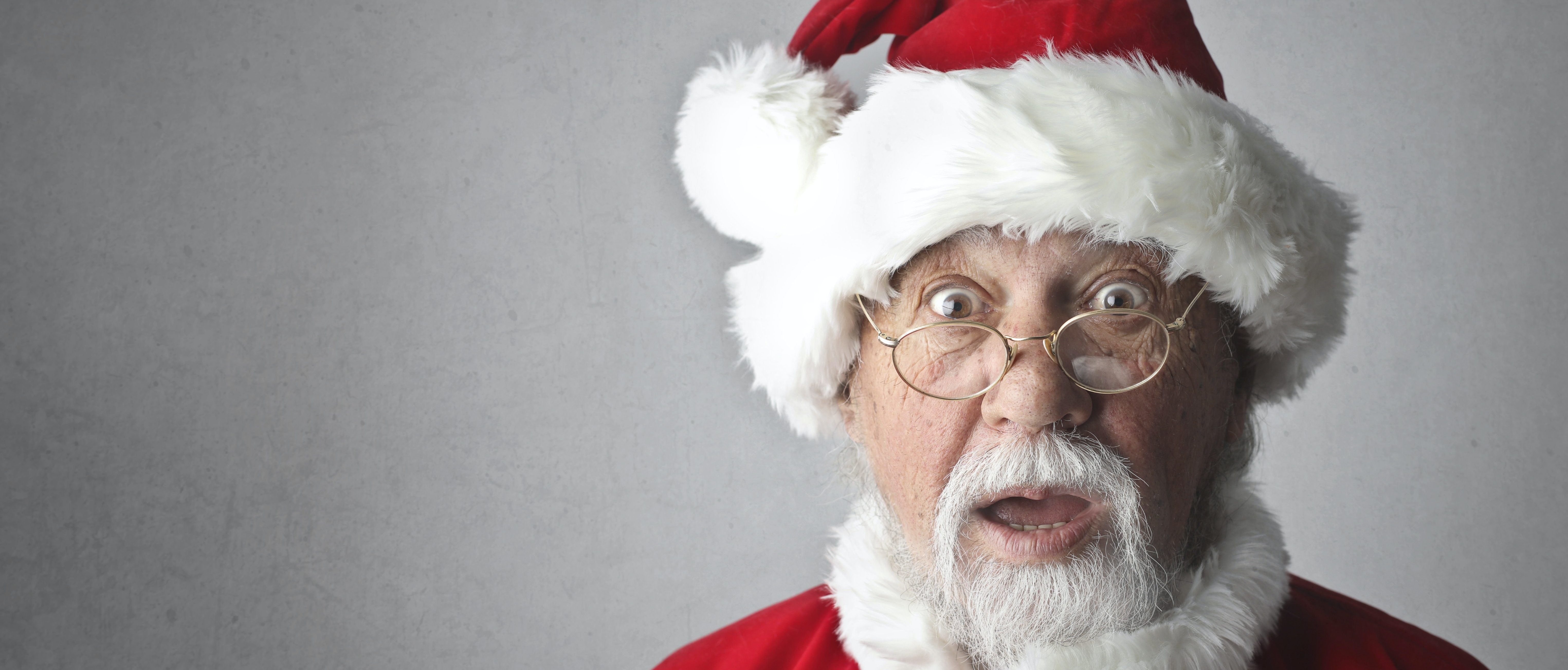 A lighter legal side of Christmas
To you, Christmas might be a time of relaxation and family reunions coupled with an (un)healthy over-indulgence in good food and drink. To lawyers, Christmas is an enthralling matrix of beautiful legal complexities jostling eagerly for our attention.
There's the ever-scintillating legal debate as to who is lawfully entitled to the first slice of ham or the last piece of pudding. Does the person who cooked the turkey hold an equitable interest in the choice cut of thigh?
Then there's the question of when the legal right, title and interest in a bona fide gift that is given in good faith passes to the recipient. Does it ever pass to the recipient if there was no consideration for the promise?
How about the spate of break and enters as, late on Christmas Eve, the occupants of unassuming houses are sleeping in heavenly peace, when a heavy-set, bearded Caucasian male wearing a red tracksuit enters through the chimney with a sack full of goods. Lightfooted for such a rotund fellow, he helps himself to the pantry, pockets some milk and cookies and leaves the same way he came in. Nothing is broken, no fingerprints are left and not a single arrest warrant is issued.
And with that, here is a lighthearted look at some of the stranger St Nick inspired laws:
Don't party in public on Christmas Day
Under the Sunday Entertainments Act 1979 (which was only repealed in June of this year) it was an offence in WA for anyone who "knowingly keeps, opens or uses any place or any part thereof for public entertainment or amusement on any Sunday or on Christmas Day".
The fine was $500.
Christmas was made illegal in England in 1643 and outlawed in Massachusetts in 1659
Such a holy holiday was supposed to be treated with respect and not the gay abandon by which your favourite aunt tucks into the gin and tonic. Some sources suggest that eating fruit mince pies in England on Christmas Day is still actually a crime!
Former Vice-President delivers Christmas cheer in Indiana
Speaking of refreshing gin and tonics by the pool on a sweltering Christmas Day (we can't wait either), in 2015 Governor Mike Pence signed a bill in Indiana making it legal to sell alcohol on the 25th of December. This had been illegal since the Prohibition Era.
Christmas comes early by law in Mexico and the Philippines
Mexican law requires employed people to receive "Aguinaldo" from their employer. This is a payment which is equivalent to at least 15 days of wages. It has to be paid before 20 December.
In the Philippines there is a similar concept which is known as the 13th Month Pay Law.
Indoors Christmas forests forbidden in Philadelphia
From the Philippines to Philadelphia where, since 1982, 'natural cut trees' and 'decorative' vegetation is prohibited in some buildings due to fire hazards. Having an illegal Christmas tree in the house might cost you US$300!
We hope you have a wonderful festive period and are not caught out partying in public, eating mince pies against the law or harbouring illegal trees in your Philadelphia apartment. And if you're caught … ask for your lawyer.
Thank you for the year from Lynn and Brown Lawyers. We look forward to seeing you in 2022.  Take a look here to see our Christmas video message:  https://vimeo.com/649365050/d03efe3bd1.
About the author: Ben is a Perth Lawyer and Associate at Lynn & Brown Lawyers. He was admitted into the Supreme Court of Western Australia in July 2013, and specialises in both commercial and dispute resolution matters.