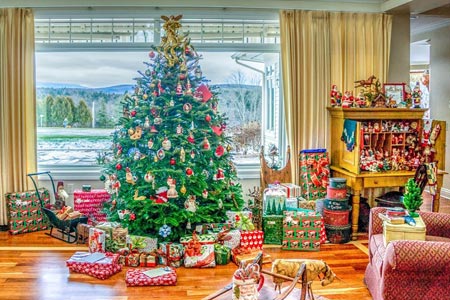 The Twelve Tips For Christmas
A Partridge in a Pear Tree
Don't sign anything before it has been read and understood – particularly travel and travel insurance documents.
Two Turtle Doves
Be particularly careful on the road, especially with double demit points in operation for much of the holiday period, and other road users who may not be so careful.
Three French Hens
Be aware that many government offices close down over the Christmas and New Year periods, or operate with skeleton staff.
Four Calling Birds
Be aware of gift return policies, and remember to keep receipts, as this may assist with returns if necessary.
Five Gold Rings
Read the fine print – particularly on gift cards – where you may have limited redemption periods.
Six Geese a-Laying
If you are shopping on-line take time to be aware of times for deliveries and payment terms.
Seven Swans a-Swimming
Help to ensure no alcoholic mishaps at staff parties by ensuring proper responsible service of alcohol measures are taken.
Eight Maids a-Milking
Make sure staff are familiar with all HR policies before staff parties to avoid the "I didn't know" excuse for any breaches.
Nine Ladies Dancing
Try to remain within your budget. Christmas can evoke many emotions for people, and some of these can trigger us to spend much more than we have planned, which can leave us paying off credit card debts for the whole of the New Year.
Ten Lords a-Leaping
Beware of what your pets eat! We all like to treat our pets at Christmas, but onions, garlic, chocolate and cooked bones can all be big no-no's for our furry friends – both feline and canine – so try to avoid the extra hassel and expense of a vet trip on a public holiday.

Eleven Pipers Piping
Make sure that Christmas lights are turned off each night. The electric lights that look so beautiful at Christmas continue to cause fires every year.
Twelve Drummers Drumming
Finally – relax and enjoy – the season comes only once a year and is a great opportunity to take some time out with family and friends.
Merry Christmas to all and best wishes for 2016
From everyone at Lynn & Brown!
About the author:
This article has been authored by Jacqueline Brown who is a director at Lynn & Brown Lawyers.  Jacqui has over 19 years' experience in legal practice and practices in family law, mediation and estate planning.  Jacqui is also a Nationally Accredited Mediator and a Notary Public.