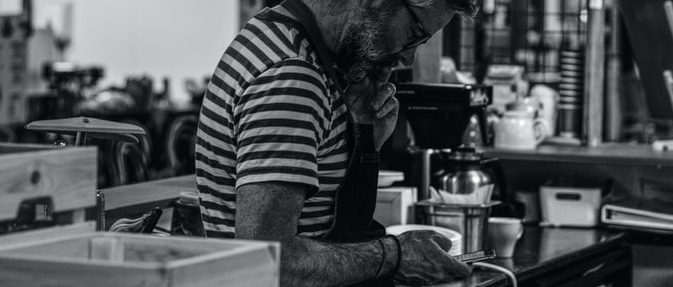 Estate Planning: Why do I need to review my will?
If you are one of the almost 50% of Australians who have taken the time and effort to make a will then well done- you are already ahead of the pack.  But don't get complacent just yet.
A will is not a "set and forget" kind of thing.
You must be vigilant about reviewing your will and estate plan to make sure that it is still fit for purpose. As a rule of thumb, we recommend that you review your estate plan every 3-5 years- or whenever there are significant changes to your family structure or financial circumstances.
Some of the most common 'triggers' for a review of your will and estate plan include:
Getting engaged or married as well as separating and divorcing. A will in WA is automatically revoked by any marriage or divorce unless that change is contemplated or 'flagged' in the Will.
You have children. You have more children. You have step-children. You have grandchildren.
If you have a falling out with a family member who was an existing beneficiary.
Your financial circumstances change, and your future estate looks either a whole lot larger or smaller. It might simply be comprised of different assets.
If you start or wrap up a business.
You set up a SMSF or trust.
You have a home made or 'DIY' will made from a newsagent or post office kit.
You have written a letter or email or made notes on a napkin setting out your wishes.
Any of the above circumstances or changes can mean that your existing will is not appropriate or sufficient to deal with your estate and effect your wishes.
We often encounter (after the fact), wills that have not been updated or reviewed for many years and therefore have not been drafted to properly consider the deceased's circumstances.  Often in those cases the unfortunate outcome is that the assets are not distributed to the correct beneficiaries and potential taxation advantages can be lost.
In the worst cases, a poorly drafted or outdated will can lead to conflict and result in litigation on the part of a disappointed beneficiary.  Often these kinds of issues can be avoided with the proper advice or even a simple review by the will-maker themselves.
What is clear is that such stress, expense and heartache is not what anyone would want to leave their family.
If any of the above apply to you or you would simply like to discuss your will, one of our expert estate planning lawyers will be happy to help.   Lynn & Brown Lawyers have a dedicated, specialist team who are passionate about helping people to properly plan for their future.
Looking for more insights from the expert Perth estate planning team at Lynn & Brown Lawyers? Explore our estate planning publications and fact sheets, and read about how to secure your assets after separation, top five tips for executors, and why using a DIY will kit from the post office may appear to be cheaper, it can cost you a lot more down the track.
About the authors:
After completing a double degree Bachelor of Arts (Politics and International Relations) and a Bachelor of Law, Matthew was admitted into the Supreme Court of Western Australia in 2016. Steven is a Perth lawyer and director, and has over 20 years' experience in legal practice and practices in commercial law, dispute resolution and estate planning.