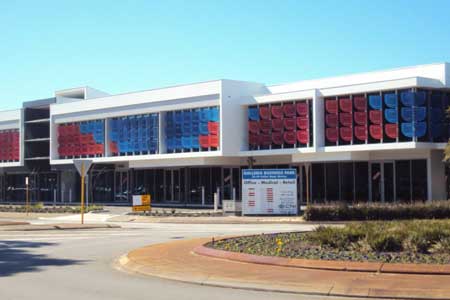 We're Moving!
Lynn & Brown Lawyers are in the process of fitting out our new offices in Morley (just down the road from our current office). We're very excited about the impending move, as the new offices will provide both you and our staff with some fantastic new facilities including:
An expanded reception area, allowing for more privacy and comfort for our valued clients.
Better appointed meeting rooms to provide a more convenient service for our clients.
Lifts and proper access for disabled or invalid clients.
Expanded office space to allow us to grow to better meet all of your legal needs in one convenient out of the city location.
The building is now complete and work on the fit out is expected to be finalized by the end of September 2014.
We are confident that the new premises will provide our staff with the ability to provide you with an even better experience than you have known from us in the past, so if you are thinking about redoing your will, need a contract looked over, or have anything else you would like to run past us for a trusted legal opinion please contact us to make an appointment, we are happy to extend a warm welcome to you in either our existing premises or from early October onwards in our new offices at 29 Collier Road, Morley.
All of our other contact details will remain the same after the move – don't hesitate to give us a call on 9375 3411.
We hope you like the photos.