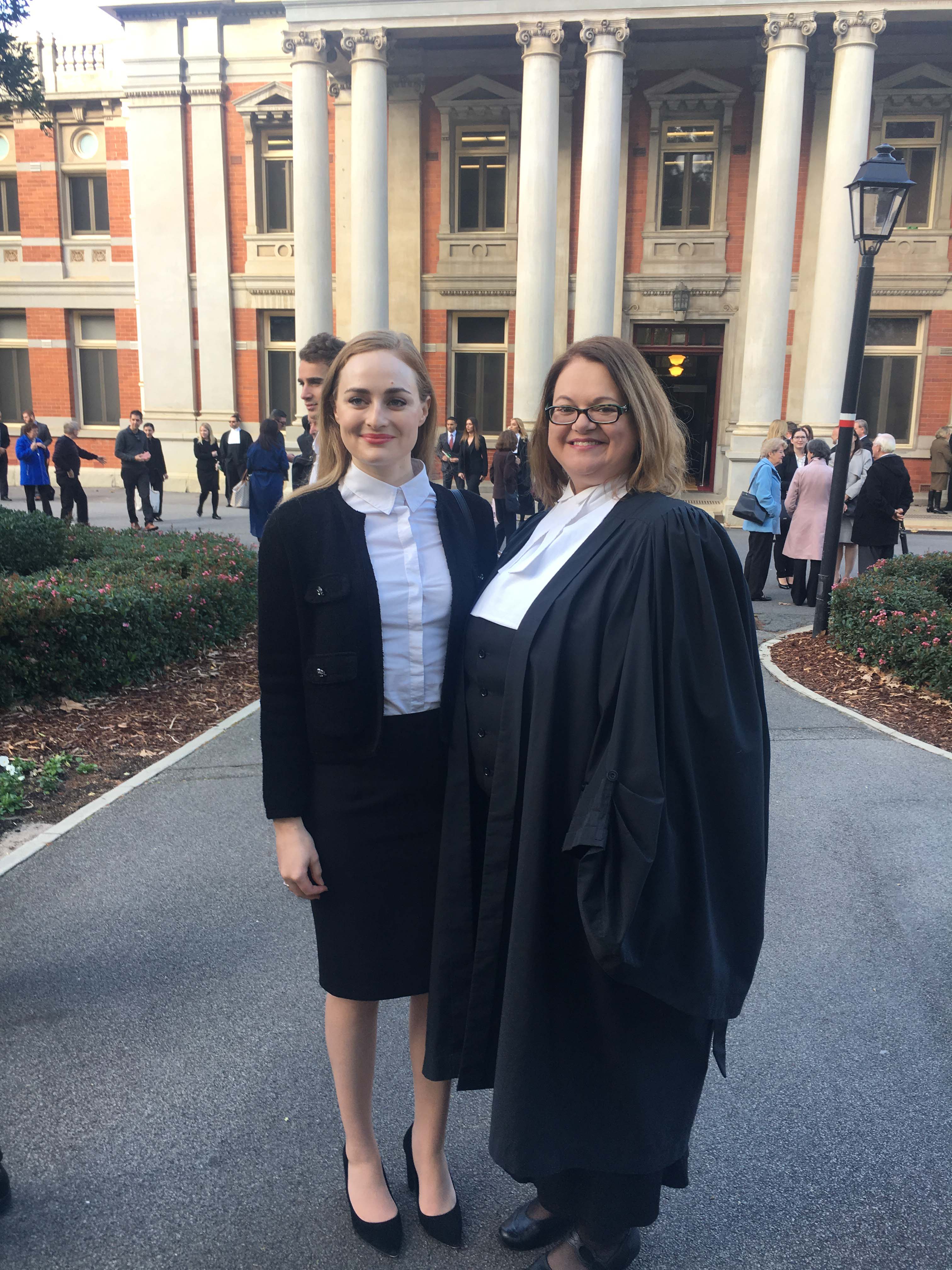 We proudly welcome a new lawyer to our team
Haley Graydon has been working as both a law clerk and then a law graduate at Lynn & Brown for almost two years whilst she has been completing her training to become a lawyer.
On 17 July 2017 Haley was finally admitted as a solicitor and barrister of the Supreme Court of Western Australia in an admission ceremony presided over by Justices Le Miere, Jenkins and Allanson.
"It was a great honour to move Haley's admission", said Jacqueline Brown, director at Lynn & Brown.  "It is one of the most important days in a lawyer's career, and I was very excited to see someone who I have worked with very closely for so long finally take the step to become a lawyer."
Haley has joined the expanding team at Lynn & Brown – we proudly now have 11 lawyers who look forward to being able to work with you to find the best solution to your legal issues.
About the authors:
Jacqui is a Perth lawyer and director, and has over 20 years' experience in legal practice and practices in family law, mediation and estate planning.  Jacqui is also a Nationally Accredited Mediator and a Notary Public.