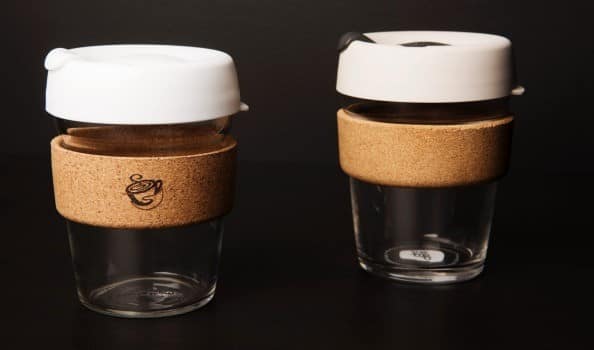 Trouble Brewing – KeepCup fights Gloria Jeans
They say imitation is the highest form of flattery.  Well I doubt KeepCup are seeing it that way!
In 2009 KeepCup burst onto the coffee scene as the reusable coffee cup that fit perfectly under a coffee machine and had a sealed lid to prevent any unwanted spillage.  Having spent thousands of dollars perfecting the design, KeepCups are a great success with their designs being one of the few alternatives to take away coffee cups.
Fast forward to November 2016 and it is a different story.  Gloria Jeans launched their own reusable coffee mug which KeepCup claims is "identical to, or substantially similar in overall impression" to their cork edition product.  To top it off, Gloria Jeans' cup is $22 while the KeepCup retails for about $30.
KeepCup is now taking Gloria Jeans to the Federal Court saying that Gloria Jeans infringed on KeepCup's registered design.
In intellectual property law, a design is what makes a product look the way it does.  This can include its shape, configuration, pattern or ornamentation.  In KeepCup's case the design is the glass cup with the cork band and resealable coloured lid.
Speaking to ABC News, Professor Andrew Christie from Melbourne University noted it was unusual for small companies to take on multinationals because of the costs involved.
"…Gloria Jeans' pockets are a lot deeper than KeepCup's… Gloria Jeans can afford to drag this out…"
Despite the costs involved, KeepCup are adamant that without their designs they don't have a viable business.
Unfortunatelty KeepCup's expensive predicament is not a new one.  Last year the Productivity Commission released a report into Intellectual Property in Australia and found that the safeguards continue to fall short.  The main obstacle for people designing or registering products is the costs involved in defending the matter when someone does infringe it.  While changes to the framework and cost structure are being investigated, they are little help to KeepCup's case today.
If KeepCup does succeed it is hoped it will encourage other small businesses to continue to defend their product designs.  A failure would only continue to highlight the inadequacies of the law in its current form.
Bringing an action for infringement of design can result in some large penalties if successful.  In KeepCup's case they are requesting the destruction of the infringing cups, an injunction restraining any further infringement and damages for the loss of profits.
If you have a design you want to protect or think that someone has imitated your idea get in contact with one of our lawyers to discuss your options.
About the authors:
This article has been co-authored by Haley Graydon and Jacqueline Brown at Lynn & Brown Lawyers.  Haley is a law clerk and is in her final year of study at UWA.  Haley has a keen interest in is family law and estates.  Jacqui is a Perth lawyer and director, and has over 20 years' experience in legal practice and practices in family law, mediation and estate planning.  Jacqui is also a Nationally Accredited Mediator and a Notary Public.