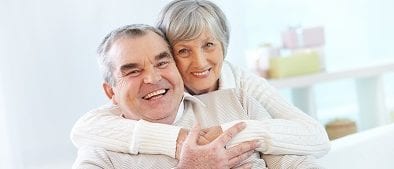 Think twice about going guarantor
Has your child asked you to go guarantor to help them purchase their first home?
As tempting as it may be to give them a leg-up into the housing market, you may want to think twice before signing those guarantor papers.
This article explains what you need to be aware of if you're considering going guarantor for your child.
What does 'going guarantor' mean?
A guarantor is essentially a person that provides a guarantee that somebody else's promise will be kept.
So, if X buys a house and takes a home loan secured by a mortgage with Y as the guarantor, Y's role is to ensure that the home loan is paid off. In an ideal world, X would pay the home loan off on time and that would be that. If X defaults on their home loan repayments, however, Y will be responsible for paying it off.
What could go wrong?
Guarantors are used when a person can't obtain a loan from a lender because they do not satisfy the lender's lending criteria. To fix this problem the lender will ask for greater security on the loan, which is where the guarantor comes in. The guarantor's property will be used as further security for the loan, meaning that the can rest easy knowing that if the loan is not repaid they can exercise their power of sale and receive all monies owed to them.
The power of sale is, as the name itself suggests, the right of a lender to sell the house being used as a security should the borrower default on their repayments. Section 106 of the Transfer of Land Act 1983 ("The Act") stipulates that if default of the repayments continue for one month, the lender may serve written notice on the borrower to pay the amount owing. This is to be read in conjunction with section 108 of the Act which says if the default continues for another month thereafter, the lender may exercise their power of sale and may sign any transfers and do any acts that are necessary to effect the sale.
Having said this, it's crucial that you read the contract that you have signed, or are being asked to sign, because the Transfer of Land Act applies only if there are no alternate provisions in the contract as far as time limits are concerned. So, if your contract says that the lender cannot exercise their power of sale unless default has been occurring for 6 months, then that is the time limit that applies. Similarly, but potentially rather risky, is that if the contract says the power of sale can be exercised after one month of default, that will be legally binding.
What defenses are available?
There are a few defenses available to help guarantors who are being called on to repay debt that is not their own. These defenses will only be available if there is some reason why the contract should be made invalid. For example, if there was duress, unconscionable conduct or misrepresentation at the time of signing the agreement.
Duress
For a defense of duress to be successful, the innocent party must have been subject to 'illegitimate pressure'. The threshold for pressure to count as 'illegitimate' it very high and hard to prove. It usually requires acts such as a threat to ones' life, goods or economic position.
Unconscionable conduct
Unconscionable conduct requires that one party has a 'special disadvantage' relative to the other party, namely they may be illiterate or may have been mentally unsound at the time of signing. The disadvantage must "seriously affect the ability of the innocent party to make a judgment as to their own best interests" as per the case of Commercial Bank of Australia v Amadio. Furthermore, for this defense to be successful, the stronger party must have taken advantage of the disability and acted in an exploitative or predatory way.
Misrepresentation
The Competition and Consumer Act 2010 (Cth) makes it an offence to provide a document or give information knowing that the information is misleading or deceptive. This means that if the guarantor contract was misleading or deceptive, you may be able to get out of responsibility for the debt.
Before deciding to be a guarantor, you should seek independent advice to work out if the decision is right for you. It may be the case that going guarantor will work perfectly for your family's situation or your business situation, however you need to keep in mind that there is the potential for things to go wrong, and that if they do it's not only your financial stability on the line but your relationship with your child or your business partner as well.
If you have been asked to go guarantor for a family member or a business loan, we highly recommend seeking legal advice before making a final decision. Please do not hesitate to contact Lynn & Brown Lawyers for expert advice and assistance.
About the authors:
This article has been co-authored by Chelsea McNeill and Steven Brown at Lynn & Brown Lawyers.  Chelsea is in her third year of studying Law at Murdoch University.  Steven is a Perth lawyer and director, and has over 20 years' experience in legal practice and practices in commercial law, dispute resolution and estate planning.