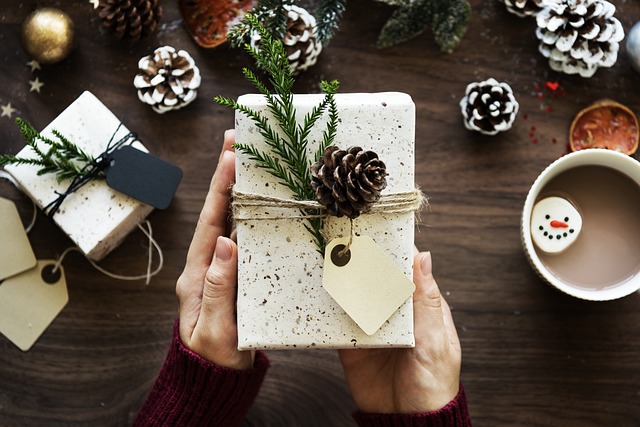 Mistletoe, Miracles & Merriment
Twelve Days of Christmas
Christmas means so many different things to different people, but there are some things that are good for us all to remember coming into the New Year, and it's also a time to have a little fun!
On the first day of Christmas
A partridge in pear tree (An Aussie Christmas – An emu up a gum tree)
Pets are a common gift for Christmas, and although neither partridges nor emus top the list for Christmas gifts, cute little puppies or kittens can do.  If contemplating giving one of these little gems as a gift remember that a pet is a very big responsibility and ensure that proper registrations with local councils are arranged.  No-one wants their new best friend spending New Year's Eve at the pound!
On the second day of Christmas
Two turtle doves (An Aussie Christmas – Two pink galahs)
If you are separated and your little "turtle doves" (who may sometimes act like galahs) are spending some time with each of you and your former partner over the festive season ensure that arrangements are put into place well in advance of Christmas, and that everyone involved, including the children, know what is happening to avoid disappointment or ill-will at Christmas (which, after all, is the time for peace on earth for men (and women) of good will).  We are happy to help to formalise any arrangements.
On the third day of Christmas
Three French hens (An Aussie Christmas – Three Jabirus)
Between the French hens and the Jabrius (I'm not sure if you know what a Jabriu is, but I didn't – Google tells me it's a black-necked stork), Christmas can be a busy time for travelling (especially flying).  Ensure that you read the fine print on travel insurance so that you know what you are covered for (sleigh collisions are rarely covered), and if you have any concerns, don't hesitate to give us a call for some advice in relation to your policy.
On the fourth day of Christmas
Four calling birds (An Aussie Christmas – Four kookaburras)
What with calling birds, kookaburras and rowdy Christmas parties it is good to know what your local by-laws allow for by way of noise at night – not sure? Most councils will have their by-laws relating to noise on their websites.
On the fifth day of Christmas
Five golden rings (An Aussie Christmas – Five kangaroos)
A bit of trivia, and a treasure hunt for the kids.  Most of you are probably aware that we have five kangaroos on our dollar coins (golden rings) but did you know that the Royal Australian Mint has recently released a national wide treasure hunt?  Three million one dollar coins are being released with one of the letters "A" "U" and "S" just under the belly of the largest kangaroo.  If you have managed to collect all three coins by 8 April 2019 you can enter a competition run by the Mint for a chance to win a trip.  The Dollar Discovery initiative by the Mint marks the 35th anniversary of the dollar coin.
On the sixth day of Christmas
Six geese a-layin' (An Aussie Christmas – Six platypuses)
If, like the laying geese (and notably platypuses also lay eggs, being only one of two mammals in the world who do, along with the echidna) you are planning an addition to the family, firstly, congratulations!  And secondly – a reminder – you may want to check your will to ensure that it is up to date and takes into account your current family arrangements.  We are happy to assist with making sure that everything is in order for your family estate planning.
On the seventh day of Christmas
Seven swans a-swimmin' (An Aussie Christmas – 7 koalas climbing)
The office Christmas party can be fraught with many dangers, but can also be a wonderful opportunity to celebrate the success of the firm or business for the year.  Just remember, if you are starting to nod off in the corner somewhere, it is probably time to pull the pin and get a lift home.  If, on the other hand you are a koala, you will probably sleep through most of the Christmas party anyway, as koalas sleep around 23 hours a day!  Swans can sleep either in the water or on land – usually on one leg! (OK – I know that was a long bow to draw, but please bear with me).
On the eighth day of Christmas
Eight maids a-milkin' (An Aussie Christmas – Eight possums playing)
So the maids are a milking (ready to put out the milk and cookies for Santa) and the kids are playing possum and its Christmas Eve – possibly one of the most magical nights of the year.  Be mindful of security, not only on Christmas Eve, but also for the festive season.  Many people go away and leave their homes unattended at this time of the year, or possibly get talked into leaving the door unlocked for Santa – ensure that trusted neighbours are aware of any travel plans; ensure that mail is collected and make the house look "lived in" with lights on timers – Santa truly is the only "uninvited" guest you want entering your house this Christmas!
On the ninth day of Christmas
Nine lords a-leapin' (An Aussie Christmas – Nine wombats working)
Many businesses take an extended closure over the festive season, but you may have a few leaping lords or working wombats who wish to stay at work and not take forced or unpaid leave.  It is important for business owners to be aware of their obligations in this regard (which may be covered in any relevant awards or under the Fair Work Act) so as not to be cast as the Grinch Who Stole Christmas.
On the tenth day of Christmas
Ten ladies dancin' (An Aussie Christmas – Ten lizards leaping)
Why, you may well ask are the ladies dancing and the lizards leaping – perhaps to celebrate a festive season marriage, which is more common than you may imagine!  Many people, particularly those who have family and friends travelling from afar (not unlike the three wise men) will incorporate a wedding into festive celebrations.  If you or someone you know is contemplating a festive marriage it is a timely reminder to consider whether a pre-nuptial agreement (known in the legislation as a Binding Financial Agreement) may be appropriate or at the very least to consider new wills, both of which are something we can assist with.
On the eleventh day of Christmas
Eleven pipers piping (An Aussie Christmas – Eleven numbats nagging)
If, like the piping pipers and the nagging numbats you have had a bit much to drink and are therefore unable to drive (most likely from a few too many egg nogs) ensure that you grab a cab, have a nominated driver or use Uber or another ride sharing service.  Remember double demerit points are in force over the entire Christmas and New Year periods.
On the twelfth day of Christmas
Twelve drummers drummin' (An Aussie Christmas – Twelve parrots prattling)
When the drummers are drumming and the parrots are prattling, the important thing to remember is to enjoy Christmas, New Year, time off from work, time with friends and family, travel, feasting and general merriment – the festive season comes but once a year!!
On behalf of the team at Lynn & Brown I would like to take this opportunity to wish all a Merry Christmas, a Happy New Year, a Happy Hanukah, a Merry Festivous and a great time over the break!
About the author:
This article has been authored by Jacqueline Brown who is a Perth lawyer and director at Lynn & Brown Lawyers.  Jacqui has over 20 years' experience in legal practice and practices in family law, mediation and estate planning.  Jacqui is also a Nationally Accredited Mediator and a Notary Public.