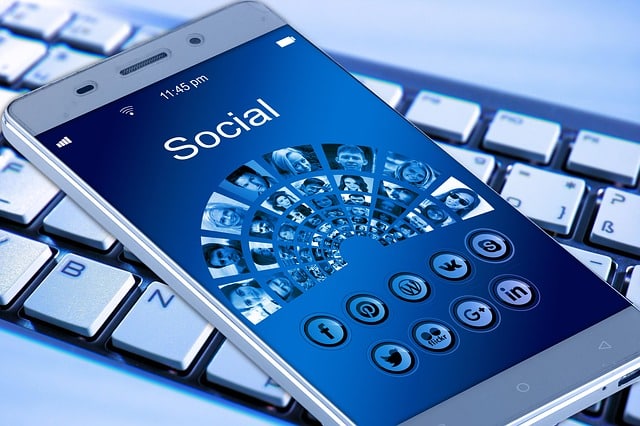 What happens after you die? The Social Media stalemate.
We as a society are becoming increasingly engaged with social media and other forms of digital communication. The issue of what happens to them after we die is becoming increasingly relevant. Once a person has passed away, what rights do relatives, family and investigative authorities have to shut down your social media profiles, read through your content or make changes to these pages?
With the excitement of the creation of social media platforms, most people sign up without a second thought about how this account will function after they have passed away.  The issue continues to vex relatives and law makers as each site has different policies and procedures for shutting down or managing accounts.
To date the statistics are alarming:
30 Million Facebook users died in the first 8 years of its existence.
Every day over 10,000 deceased Facebook users could be friend requested, tagged in a photo or wished a happy birthday.
428 Facebook users die every hour.
With these alarming statistics the questions to ask yourself are?
Who owns your data?
Across most social media platforms the deceased person is considered to own the social media data, even after they pass away.  This can cause headaches for people wishing to access or close accounts as most social media sites will only grant access in very limited circumstances.
An example is a situation in Germany where parents wished to access their teenage daughters account after her suicide to see if their daughter had been bullied.  The social media site allowed them to manage her account for housekeeping purposes but refused to provide access to any of the private messaging.  The Court confirmed this stance.  It appears no thought was given as to what the girl may have wanted.
Where there is a rule there is always an exception.  With Facebook, you can provide prior consent by way of a "Legacy Contact" which allows a designated person to manage your account.  This changes it to a Memorial Page, preventing birthdays and friend requests from showing.  It also allows the contact to report any inappropriate comments or photos posted after a person's passing.  This Legacy Contact cannot edit any of the posts or material on the page that was created prior to a person's passing.
With sites like LinkedIn, Google and Twitter it is less easy to gain access.  Google's position is that
"in rare cases we may be able to provide the account content to an authorised representative of the deceased user.."
Linkin's policy is similar:
" Unless LinkedIn has a good faith belief that disclosure is permitted by law or is reasonable necessary to comply with a legal requirement or process.."
How long until your account is deactivated?
Facebook: Until Memorialised or reported.
Twitter: After 6 months of inactivity.
Pinterest: Never.
LinkedIn: Until reported.
Google: Nine months, until reported or until the time you previously set with the inactive account manager.
What can you do to change this?
Aside from managing your accounts and taking advantage of any after death services available to you (like creating a Legacy Contact on Facebook), you can speak to one of our wills and estate planners about the best means of managing and shutting down accounts.
As you are the owner of the data, it is possible to place instructions in your Will as to how you would like these to be managed.  In the same way as you give instructions about what you leave behind, it is important to have a conversation about what you want to happen to your social media accounts.
Laws in Australia
We leave this paragraph to last as at present there is little to say in the way of the laws relating to social media.  For the most part it is unchartered territory.  There is little Australian law can do to provide guidance to families, courts or social media companies about what is required.  While there has been a number of law suits in Europe and the United States questioning how social media should be dealt with the same has not occurred in Australia.
As most of the social media platforms are hosted outside of Australia, it is also questionable if Australian law can govern their operation.
The most that can be said is to expect the unexpected.  Provide guidance to loved ones before your passing so that the process can be conducted as smoothly as possible.
About the author:
This article has been authored by Steven Brown who is a Perth lawyer and director at Lynn & Brown Lawyers.   Steven is a Perth lawyer and director, and has over 20 years' experience in legal practice and practices in commercial law, dispute resolution and estate planning.