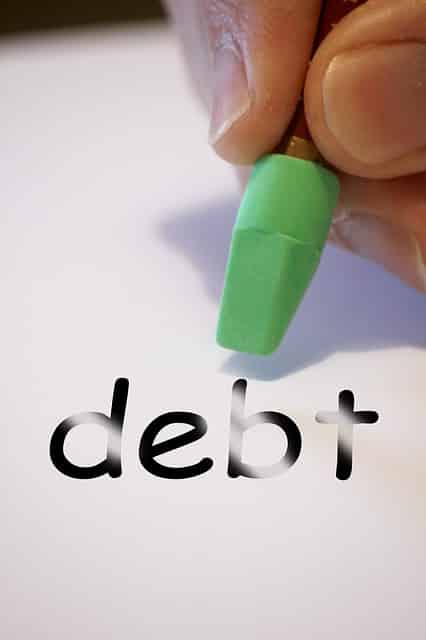 Debt Recovery and Invoicing: A Guide for Businesses
Everyone wants to hit the ground running and get to work when it comes to engaging a new client. However, it is good practice to take a step back and get your ducks in a row before picking up tools.
Investigations
Often, the person in the best position to judge whether a prospective client is worth taking on is you. Most Perth industries are relatively small and word of mouth spreads fast throughout them.
However, here are a few free searches that lawyers use quite often to get an idea of a business or a company.
Australian Business Register "ABN Lookup"
An ABN lookup search allows you to search exactly who owns a certain business or trading name. This becomes particularly important when raising invoices as one of the major pitfalls people encounter in debt recovery proceedings is chasing the wrong entity based on incorrect invoices.
The ABN lookup tool can currently be accessed through this link: https://abr.business.gov.au/.
ASIC Connect
Once you have completed your ABN lookup searches you may discover that the owner of a particular business is a registered company.
The next port of call is to search the ASIC Registers using "ASIC Connect".
ASIC Connect is no substitute for an ASIC Company Extract but it does provide you with some useful free information.
Chief among this information is the ability to see the titles of documents that a company has lodged with ASIC to date or others have lodged in relation to that company.
This tool can sometimes reveal that the company may be in financial trouble. For example, if one of the documents recently lodged is a "519", it may be that there are court proceedings on foot for that company to be placed into liquidation.
In order to access the actual documents, you will be required to pay a fee. ASIC Connect can currently be accessed here.
These searches only provided limited information and it is always a good idea to spend the extra time and money to conduct searches of ASIC, Personal Property Securities Register, National Personal Insolvency Index and Landgate.
Terms and Conditions
No matter how small the business or how simple the goods and services you provide, your next step should be to ensure you have a good set of terms and conditions in place.
These terms and conditions should spell out in relatively straight forward terms, what you expect and when you expect it. Give the client as much time as possible to look over the terms and conditions before having them sign it.
Keep a filing system where you can easily access the terms and conditions signed by all clients.
We highly recommend that you have a legal professional draft your terms and conditions from the outset. A little bit of money at the beginning can save you a large headache at the end.
Unpaid invoices
Once a client fails to pay an invoice it is a good idea to email them and simply ask them why that invoice has not been paid and when you can expect it. Or even better, get them on the phone to discuss it with them.
This will assist you in gaining an understanding of any possible defences that the client may bring at a later stage, for example allegations that work was not done to a sufficient standard.
If possible, try and get the client's response in writing. This may assist you greatly should the need for legal proceedings arise.
Debt recovery proceedings
If a client who has not paid is a company, there are generally two avenues open for you to pursue to recover the debt. Which avenue is most suitable depends entirely on the circumstances.
Statutory Demands
A statutory demand is a specific type of demand that, if not replied to within 21 days, can lead to a creditor being able to apply to court to have the debtor company placed into liquidation.
This is an extremely useful and cost effective tool for debt recovery against companies in simple circumstances. However, statutory demands are not without their risks.
Should the debtor company believe that it has a good reason for not paying the invoice (again, for example, that work was not done to a sufficient standard), it may apply to the court to set aside the statutory demand.
The debtor company does not have to provide a high level of proof of its allegations during this process.
If successful in the application to do so, you will likely have to pay the debtor company's legal fees associated with the statutory demand.
This is why it is important to find out any possible issues the client may have when not paying an invoice, early on.
Another issue with statutory demands is that they are very technical documents and if you make certain errors in preparing these documents, you once again risk having to pay the debtor company's legal fees.
We recommend seeking out a legal professional with experience involving statutory demands to draft the documents for you.
Remember, statutory demands are only designed to be utilised in the most straight forward circumstances.
Legal proceedings
The other debt recovery avenue open to you is to simply start legal proceedings against the debtor.
If the debtor is an individual, this is essentially the only option open to you.
Prior to commencing legal proceedings, lawyers generally write a letter of demand to the debtor to give them one last chance to pay.
Once the time limit set in that letter of demand has elapsed, it is time to commence action in the appropriate court.
The Magistrates Court of WA has the authority to deal with any debts up to $75,000.00.
The District Court of WA (amongst other types of matters) has the jurisdiction to deal with monetary claims between $75,000.00 and $750,000.00.
The Supreme Court of WA (amongst other types of matters) has the jurisdiction to deal with all monetary claims but generally deals with claims above $750,000.00.
For the purpose of this article, we will focus on the Magistrates Court process.
Once a claim has been lodged and the defendant has lodged with the court a response showing that they intend to defend the claim, the claimant will have 14 days to detail their case through a 'statement of general procedure claim'.
A statement of general procedure claim is a document which sets out the facts that the claimant relies upon. It in effect tells the claimants "story" of how the debt arose.
Once a defendant has received the claimant's statement that has been filed with the Magistrates Court, they will have 14 days to reply to that statement through a document called a 'statement of defence to general procedure claim'. The defendant's "story" as to why they shouldn't have to pay the debt.
A statement of defence to general procedure claim is a document which directly responds to the claim by stating what statements the defendant agrees with, denies or does not know enough about to comment on. The defendant may also detail any further alleged facts that they believe helps them avoid liability in this document.
To prepare a statement of claim and a statement of defence well requires skilled experience. We strongly advise you obtain legal advice before seeking to do this. A poorly drafted document could see the end of your claim result in a failed defence.
Once both parties have filed and served their respective claim and defence, a 'pre-trial conference' is scheduled.
A pre-trial conference is a court ordered event in which each party, their solicitors and a registrar of the Magistrates Court of WA come together to attempt to resolve the matter by consent or at least narrow the issues in dispute as much as possible.
In the event that the dispute is not resolved during a pre-trial conference, the registrar present will usually make orders that require the parties to exchange documents that they intend to rely upon and detail any witness testimony that will likely be used during trial.
If you have an outstanding debt you are seeking to recover or are being pursued to pay a debt you dispute, we are able to give you a fixed price quote to pursue the debt or defend the claim. Please call us on (08) 6141 1513.
Want to know more about commercial law and dispute resolution?
About the authors:
Evan is a Perth lawyer at Lynn and Brown Lawyers, specialising in Litigation and general Commercial Law. Steven is a Perth lawyer and director, and has over 20 years' experience in legal practice and practices in commercial law, dispute resolution and estate planning.