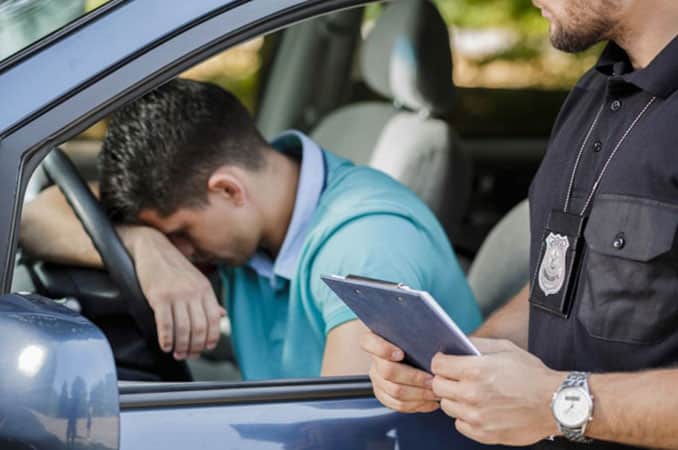 Recent Drink Driving Headlines Highlight the Need for WA's New Alcohol Interlock Scheme
2016: 195 people died on Western Australian roads in 2016. 62 of these fatalities were in alcohol-related crashes.
2017: Woman blows almost eight times over the legal alcohol limit after crashing her car in Leeming, Perth (15 March 2017).
Perth mum who had just picked up her children from school blew over five times the legal alcohol limit (14 March 2017).
Teenager charged with drink driving after colliding with two police vehicles in his attempt to get away from them (25 February 2017).
Man charged with drink driving after losing control of his car and crashing into the front yard of an Osborne Park house (16 February 2017).
We are only a quarter of the way through 2017, yet recent headlines suggest that 2016's tragic drink driving death toll and the State Government's persistent anti-drink driving messages are not affecting the attitudes and behaviours of some WA drivers.
These shocking headlines have highlighted the necessity of WA's new Alcohol Interlock Scheme (AIS).
WHAT IS THE ALCOHOL INTERLOCK SCHEME (AIS)?
The AIS was introduced in WA in October 2016.  The primary aim of the AIS is to reduce the road safety risk posed by drink drivers. Under the scheme, alcohol offenders will have to install an alcohol interlock, a device which will require them to take a breath test before they can start the engine, in their vehicles for a minimum of six months.
Before an alcohol offender will be considered a lower risk to the community they will have to comply with any requirement to participate in alcohol assessment and treatment, and to have the alcohol interlock condition removed from their license they will have to satisfactorily demonstrate the separation of their drinking and driving.
WHAT IS AN 'ALCOHOL INTERLOCK'?
An alcohol interlock is a breath testing device that is installed into the ignition system of a vehicle. Under the WA AIS, a vehicle with an approved interlock installed will not start unless the driver passes a breath test (the driver must record a breath alcohol content (BAC) of less than 0.02% before the vehicle will start).
Interlocks also record breath alcohol reading, and data can be downloaded from them that can be used to report and monitor drink driving behaviour.
WHO IS AN 'ALCOHOL OFFENDER'?
An alcohol offender is a driver who:
is convicted of driving with a BAC of 0.15 or over;
is convicted of dangerous driving causing death, bodily harm or grievous bodily harm, where they're under the influence of alcohol to such an extent as to be incapable of having proper control of a vehicle;
commits a second drink driving offence of any kind within five years of the initial offence; or
fails to comply with a request to provide a breath, blood, or urine sample to a member of the WA Police.
IS ENTERING THE AIS MANDATORY?
An alcohol offender may choose not to enter the AIS and to seek authorisation to drive when they are eligible to do so. However, the will not be able to drive legally until then. Any attempt to drive while unauthorised is an offence of unlicensed driving under the Road Traffic Act 1974 (WA) and fines, further periods of disqualification, vehicle impoundment, and possible imprisonment are the penalties.
If an alcohol offender has an approved interlock device fitted to their vehicle, but does not participate fully in the AIS (i.e. they do not have their performance data monitored and provide satisfactory performance data for a minimum period) the alcohol interlock condition placed on their licence cannot be removed.
ALCOHOL OFFENDERS WILL PAY THE BILL
Alcohol offenders who enter the AIS must cover all the costs associated with using the interlock. This includes rental, servicing and removal costs and amounts to approximately $1,600.00 for the minimum six month period.
WA was the last of the Australian States and Territories to introduce an AIS. National and international research has shown that alcohol interlocks are effective in reducing drink driving and alcohol related crashes. The effectiveness and operation of the WA scheme will be reviewed in five years time, hopefully to show that driving behaviours such as those displayed in recent WA news headlines are on the decrease.
About the author:
This article has been authored by Claudia Giovannini at Lynn & Brown Lawyers.  Claudia is currently studying law at UWA and hopes to be admitted as a Perth lawyer in or about 2018.