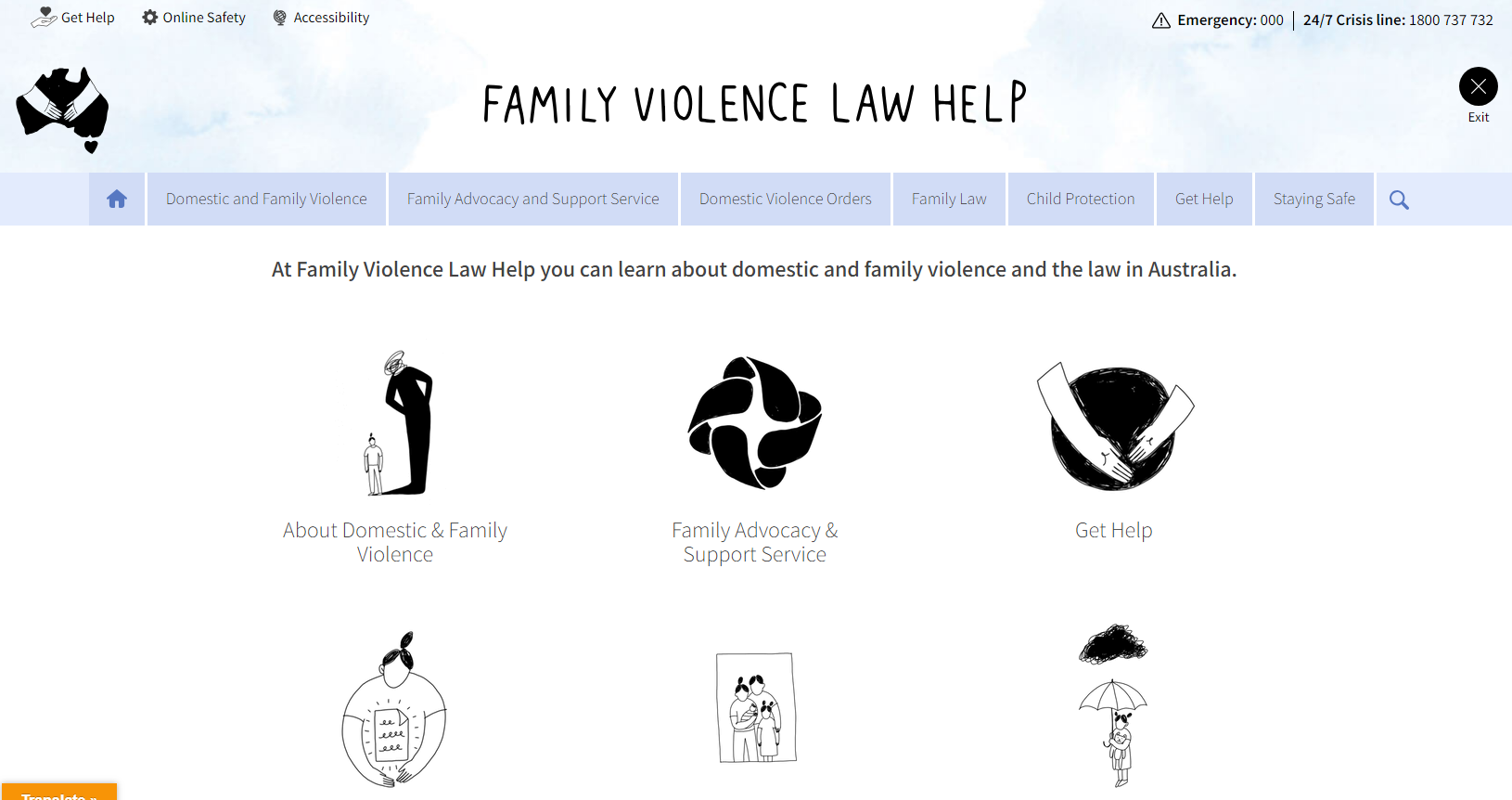 Family Law: New Family Violence Website
On average, one women is murdered by her current or former partner every week in Australia.
Intimate partner violence is also a leading contributor of illness, disability and premature death of women aged 18-24. Given these statistics, it is likely that you may know someone who is experiencing family or domestic violence. This article is aimed at providing practical tips for people who are struggling with these sensitive issues.
Family and Domestic Violence

In WA, 'family violence' means violent or threatening behaviour by a person that coerces or controls a family member or causes the family member to be fearful.
'Domestic violence' refers to violence, abuse and intimidation between people who are currently, or have previously been, in an intimate relationship.
Family or domestic violence can include assault, sexual assault, financial abuse, stalking, repeated derogatory taunts, destroying property and depriving a person of their liberty, among other things.
Family Violence Website

A new family violence website has just been launched to help people who are experiencing family or domestic violence gain reliable information about their legal rights and where to get help.
The website can be found here: https://familyviolencelaw.gov.au/
The website includes information about:
Domestic and family violence;
Family advocacy and support services;
Domestic violence orders;
Family law;
Child protection; and
Staying safe.
On the website you can find information regarding common myths and misconceptions about family and domestic violence, how family and domestic violence can affect children and how to know whether you are experiencing family or domestic violence.
Safety

When you open the website, a pop up box will appear that gives safety information to users including how to close the window, how to clear their browser history and what to do if they are in immediate danger.
A safe app

Another option is an app called Penda that anyone can download on their phone. Penda provides similar information to the Family Violence website, is completely free and can be downloaded on android or ios devices. In the interest of safety, Penda can be used on 'game mode' which allows the app to be disguised as a game on the user's phone. This is particularly useful for people who are worried about their partner, or another family member, searching through their phone and finding the Penda app.
Other support services

It is important to remember that both the Family Violence website and Penda are not intended to replace other support services. The website provides lots of information, specific for each State and Territory, on what support services are available. The services range from legal support to financial support, housing, counselling and other helplines.
Useful contacts

Below is a list of useful contacts if you or someone you know is experiencing family or domestic violence. Please look to the Family Violence website for a larger list of resources.
If you are in immediate danger: 000
Women's Domestic Violence Helpline: 1800 000 599
Men's Domestic Violence Helpline: 1800 000 599
Aboriginal Family Law Service: 1800 469 246
Family Relationships Advice Line: 1800 050 321
The Salvation Army: 13 72 58
Sexual Assault Resource Centre: 1800 199 888
QLife (for LGBTIQ+): 1800 184 527
National Disability Abuse and Neglect Hotline: 1800 880 052
Suicide Call Back Service: 1300 659 467
Alcohol and Drug Information Service: 1800 198 024
Legal Aid WA: 1300 650 579
Women's Law Centre WA: 1800 625 122
Please do not hesitate to contact us for an appointment if you or anyone you know needs the assistance of one of our five family lawyers.
If you found this article interesting, you may be interested in our fact sheets on family law, and more family law news.
About the authors:
This article has been co-authored by Chelsea McNeill and Jacqueline Brown at Lynn & Brown Lawyers. Chelsea is in her third year of studying Law at Murdoch University. Jacqui is a Perth lawyer and director, and has over 20 years' experience in legal practice and practices in family law, mediation and estate planning.  Jacqui is also a Nationally Accredited Mediator and a Notary Public.