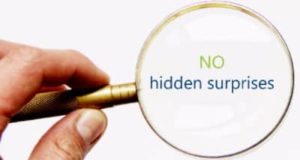 Lynn & Brown Lawyers Agreed Fixed Pricing
What is Agreed Fixed Pricing and why it is better for our clients?
Lynn and Brown Lawyers are one of the leading pioneers in introducing firm-wide Agreed Fixed Pricing in Western Australia. Our goal is to create transparency and clarity for our clients, empowering them with more control around the legal process and certainty around cost. In recent news, a Perth law firm has come under fire for over-charging a client using the traditional hourly-based pricing scheme. We aim to rid our clients of that headache and create more trust in client-lawyer relationships.
So how does it work?
Simply make an appointment with one of our trusted lawyers for an initial consultation. At this appointment, you will have the opportunity to discuss the details of your matter and receive initial advice.  From there, our legal team will meet to devise a strategy for your matter, and our associated fixed price proposal.
Our lawyer will agree on a convenient time with you at your initial meeting whereby they can call you to discuss the strategy and pricing proposal. There is no additional cost to you for our team devising the strategy or speaking with you about the proposal. This process is included within the initial consultation cost which is $400 plus GST.
Why is this better for our clients?
Transparency – clarity over costs which have been agreed up front
Price certainty – allowing you to budget for your legal costs
Approved by YOU, the client
Timely outcomes – we value your need for a swift and positive resolution to your matter
Collaboration – involving our clients in the legal process, giving you greater control
At Lynn and Brown Lawyers, we don't just claim to put our clients first. We put our money where our mouth is.