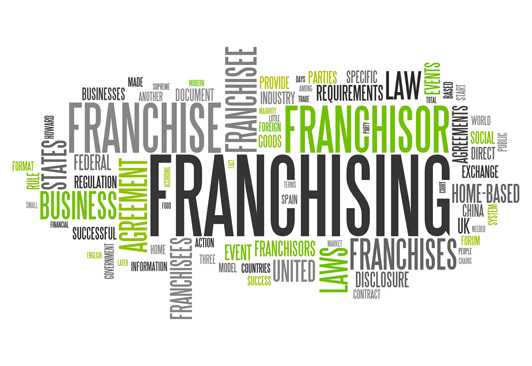 Franchisors Beware
RECENT CHANGES TO FEDERAL LEGISLATION MAY MAKE FRANCHISORS LIABLE FOR THE CONDUCT OF THEIR FRANCHISEES
In the wake of the many investigations into underpayments such as the 7Eleven, Pizza Hut, Dominos Pizza, Crust and Caltex wage underpayment claims the Federal Government has moved to amend the Fair Work Act 2009.
Franchising is big business in Australia with expected gross turnover for 2017 to be $178 billion.  There is 580,000 employees employed by franchises in Australia conducting 94,300 businesses.  Franchising businesses income grew by 3.4% in 2017 and it represents 12% of the economy.
The changes to the Fair Work Act 2009 were enacted on 27 October 2017 pursuant to the bill that passed through parliament known as the Fair Work Amendment (Protecting Vulnerable Workers) Bill of 2017.  Pursuant to these amendments franchisors will be held responsible for franchisees' failure to pay employees correctly.
The amendments introduce responsibility and liability to those who are an accessory to the underpayment of workers such as the franchisor or an officer of a franchisor in circumstances where it "ought to have known or could reasonably be expected to have known that a contravention by the franchise entity was likely to occur".  Accordingly this will introduce the necessity for franchisors to conduct audit regimes and regular checks on franchisees' conduct.  Due to the increased labour and work required to be conducted by franchisees it is likely to result in an increase in franchise fees payable by franchisees to franchisors.
The powers of the Fair Work Ombudsman to investigate are extended and penalties are increased significantly.  Breach of these provisions can result in maximum penalties to franchisors of $630,000 for a corporation or if the officer of a franchisor is considered to have breached the legislation (as detailed above) there are maximum fines of $126,000, per contravention.
Some actions that franchisors should consider implementing into their business model as a matter of urgency are:
Ensure regular audits are being conducted of each franchisees wages payments to ensure that they comply with the legislation. Franchisors may want to consider obligations for monies paid being reported by the Franchisee to the Franchisor to ensure compliance after each pay run.  There are also several software packages that could be adopted by franchisors to ensure compliance is occurring;
Franchisors should conduct regular audits of the franchisees to ensure compliance has been occurring in all labour hire engagements and payment practices;
If not already incorporated into franchise agreements, ensure franchise agreements are amended to allow for mechanisms of audits and regular review of payment of employees to satisfy the franchisor that mandatory conditions of employment are being met;
Consider amending franchise agreements to the effect that a breach of the Fair Work Act would be considered a breach of the franchise agreement and setting out provisions in the franchise agreement for what the consequence of that default is.
If you are a franchisor or a franchisee requiring advice relating to the recent amendments please contact Lynn & Brown Lawyers on (08) 6141 1513.
About the author:
This article has been authored by Steven Brown who is a Perth lawyer and director at Lynn & Brown Lawyers.   Steven is a Perth lawyer and director, and has over 20 years' experience in legal practice and practices in commercial law, dispute resolution and estate planning.