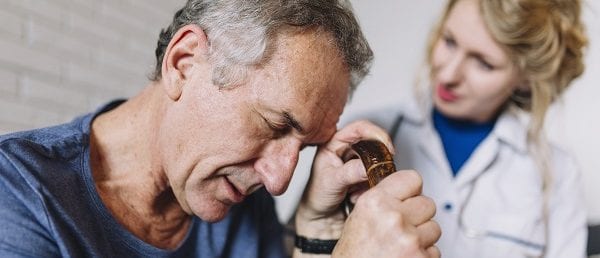 Elder financial abuse – Early inheritance syndrome
Elder abuse is defined as "any act which causes harm to an elder person and occurs within an informal relationship of trust, such as family or friends".  This abuse can take many forms and may be financial, emotional or psychological, social, a form of neglect or physical.  Understanding elder abuse and how to identify it is a matter which has garnered more attention in the last few years with WA Police confirming incidents of elder abuse have risen 40% in the last three years.  However, it is likely that a number of incidents are never reported.  A legislative inquiry into the matter was announced by the Legislative Council of Western Australia on 13 September 2017.  Since this inquiry was announced there has been significantly more media coverage and the telling of stories of people who have experienced elder abuse.
Examples of elder abuse told to the inquiry have included things such as:
older family members being asked to sign documents which in fact transfer their property to younger family members;
older persons being required to move into aged care due to family members using their money;
inappropriate use of an Enduring Power of Attorney to access an elder person's finances for the personal benefit of the attorney.
Whilst elder people can experience confusion, uncertainty and require assistance in making decisions as they get older, it is important that they are given the opportunity to make their own decisions.  Where an elder person has capacity to make their own decisions, it is inappropriate that those who the elder person trusts makes decisions for them without consultation with the elder person, particularly when those decisions are not in the elder person's best interests.  Additionally, family members should not seek to negatively influence the decision making process or ignore any decisions that an elder person makes.  Where an elder person has lost the capacity to make informed decisions, it is extremely important that any person operating under an Enduring Power of Attorney makes decisions only in the elder person's best interests.  It is completely inappropriate, that any decision made under an Enduring Power of Attorney, would further the attorney's own interests over the rights and interests of the elder person.
In addition to capacity issues, elder people are also at risk when they experience grief that may be as a result of the death of a partner, staff or long term friend or family member, if they are isolated and do not have a lot of contact with outside social networks.
Whilst there has been an increase in the services available to persons suffering elder abuse and the increased public awareness around this issue, it is likely that a significant number of incidence of elder abuse go undetected due to collusion, isolation, small networks.
At Lynn & Brown Lawyers we have assisted clients who have wanted Enduring Powers of Attorney revoked due to children inappropriately using parents' funds for their own personal gain or investment, elderly people being placed in residential care against their wishes and the independence that they once enjoyed being taken away from them.  These actions are usually carried out by an abuse of an Enduring Power of Attorney granted by the elder person to their child or relative, initially made out so that they could be assisted in their day to day financial requirements.  However, the donee, being the person who the power was given to, has taken it upon themselves to financially control the elder's lives including restricting them from spending, making financial decisions, re-arranging or changing banking facilities and selling property.
If you believe that you have experienced elder abuse or you believe that somebody in your family is suffering elder abuse, please contact Lynn & Brown Lawyers to speak to one of our lawyers who may be able to assist you further.
About the authors:
This article has been co-authored by Alyce Martin and Steven Brown at Lynn & Brown Lawyers.  Alyce is an experienced Perth lawyer and an associate and practices in the areas of commercial law and probate & Wills.  Steven is a Perth lawyer and director, and has over 20 years' experience in legal practice and practices in commercial law, dispute resolution and estate planning.