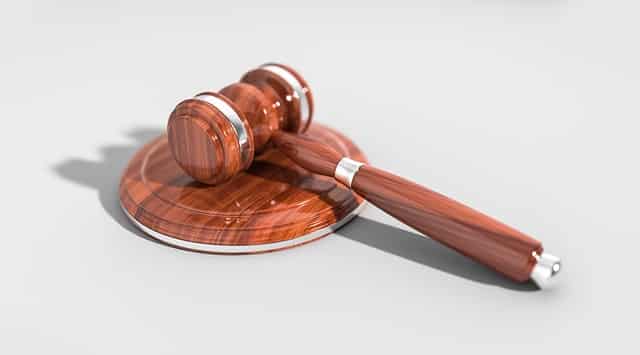 6 Ways to Assist Your Lawyer When You Are Involved in Litigation
A good working relationship with your lawyer can improve your chances of success in litigation, and can significantly reduce the stress you may experience.
A good lawyer will keep their relationship with you on track by keeping you up to date with developments in your case, answering your questions in a timely manner, and preparing you for important events during the proceedings.
Clients often feel that when it comes to litigation things are out of their control. Here are six things that YOU can do to keep a good working relationship with your lawyer, improve the workflow to save you time and money, and increase your chances of a successful result in your case:
KNOW WHAT YOU WANT TO ACHIEVE:
Before you meet with your lawyer for the first time, give some thought as to what outcomes you would like to achieve. Your lawyer will most likely ask you this at an initial consultation so that they have a clear understanding of your expectations. If your expectations and goals change during the course of your matter, or if you have any concerns along the way, let your lawyer know so that they may address your expectations and remedy any concerns in the work they are doing on your behalf.
KEEP YOUR LAWYER WELL INFORMED:
Give your lawyer as much information as possible, even if you think it might not be important. By fully disclosing all the circumstances that gave rise to your dispute, your lawyer will be able to thoroughly consider the strengths and weaknesses of your case. It is important to be accurate and honest with your lawyer. Your lawyer needs to be aware of any information that may be harmful to your case to predict any arguments that may be brought against you and prepare a defence.
DO WHAT YOUR LAWYER ASKS:
Your lawyer may ask you to write down everything that has happened before you engaged them, or they may request that you obtain certain documents and information that they do not have access to. Complete any requests that your lawyer asks you thoroughly and quickly. This allows your lawyer to be better informed about your case and any deadlines that may bar your case before it even starts.
RESPOND TO YOUR LAWYER PROMPTLY:
Your lawyer may be working on multiple cases and under many deadlines. Your case in itself will be subject to court imposed deadlines that your lawyer must meet. If your lawyer requests you to do something or provide certain documents, you should do so promptly. The more time you give your lawyer to consider requested information, the better they will be able to use the material to prepare your case. If you know that you will not be able to respond promptly, let your lawyer know – they may be able to ask the other side for an extension and rearrange their workflow to adjust to the delay.
KNOW YOUR SCHEDULE:
When you're involved in litigation, you will often need to attend conferences and hearings with your lawyer that are scheduled months in advance. You should know your work and personal schedule and if you know you will be out of town or unavailable during a certain period, inform your lawyer as soon as possible so that they can schedule any procedures accordingly.
ASK QUESTIONS:
Sometimes lawyers can get caught up in legal jargon and forget that terms they use every day, such as 'writ', 'memorandum of appearance', 'disclosure' or 'stare decisis', are not familiar to their clients. If you are unsure about how your case is progressing, ask your lawyer for an explanation. The better you understand what is going on, the more informed decisions you can make about your case, and the better you can assist your lawyer.
About the authors:
This article has been co-authored by Claudia Giovannini and Steven Brown at Lynn & Brown Lawyers.  Claudia is currently studying law at UWA and hopes to be admitted as a Perth lawyer in or about 2018.  Steven is a Perth lawyer and director, and has over 20 years' experience in legal practice and practices in commercial law, dispute resolution and estate planning.