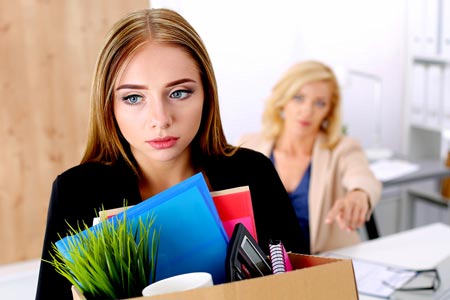 Unfair Dismissal Damages
If you have been unfairly dismissed you may be entitled to compensation. There is no set amount of compensation that you may receive and that the amount can vary between the amounts of money you would have received up until the time that you could have lawfully been terminated or in some circumstances, until your retirement. In its application of damages the court will look at your age, qualifications and the likelihood of obtaining future employment. In some circumstances you may also be reinstated into your former position of employment.
In awarding damages the court is limited in the amount it can give due to provisions in the Fair Work Act 2009 (Cth). The court cannot award an amount that is greater than the amount you were entitled to or actually received in the 26 weeks prior to the dismissal or half the high-income threshold at the time immediately prior to the dismissal. From here the court will adjust that amount when it considers factors such as the length of service, the amount of remuneration you would have received had you not been dismissed, the efforts you have taken to mitigate loss by trying to gain other employment and whether you had committed any misconduct that attributed to the employer dismissing you.
A recent case of Sam Guido v Akzo Nobel Pty Ltd [2013] FWC 1994 saw the court award Mr Guido the full 6 months available to him and then adjusted the amount due to his person circumstances such as his length of service with his employer and the fact that he sought to mitigate his losses by attempting to find employment.
If you believe you have been unfairly dismissed from your employment and you wish to discuss your options feel free to contact one of our friendly staff who will assist you in making an appointment with one of our lawyers. It is imperative that this be done as soon as possible as you only have 21 days from the date of your dismissal to make a claim.