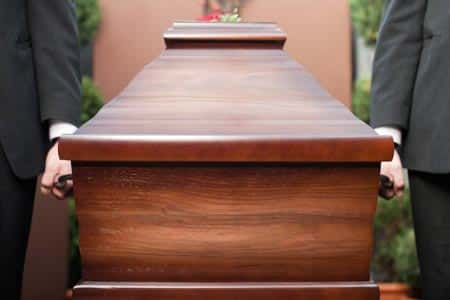 The Perils Of Dying Without A Valid Will
According to Western Australian law, if you don't have a legal Will you have died intestate and your estate will be divided according to the rules of intestacy which are set in legislation.  This means that even if a friend or relative is appointed as the administrator of your estate, the law decides who your beneficiaries are and how your estate is divided.
Under Western Australian law, if a person dies without a Will the estate is automatically divided between the spouse and any surviving children according to a formula in legislation.  In other words the legislation provides a specific order of distribution of an intestate estate's assets, depending on the situation.  If a person dies without a spouse and/or children there are rules that will cover which relatives will inherit.
For example a surviving spouse or de facto partner is entitled to all household chattels included in the intestate estate.
Where there is a surviving spouse or de facto partner and children (there can be many scenarios), then:
Where the net value of the intestate's property (excluding household chattels) does not exceed $50,000, the surviving spouse or de facto partner is entitled to the whole of the intestate's property.
If the value of the property exceeds $50,000, the surviving spouse or de facto partner is entitled to $50,000 plus one third of the remainder, and children are entitled to the other two-thirds (if a child has died and has had children, those children take their parent's share in equal proportions).
Naturally this may come as a surprise to the surviving spouse but to make matters worse it is not a matter for negotiation because the rules need to be applied according to the legislation.  The rules are complex and there are further possible scenarios depending on the specific circumstances.  The point here is that there are set rules that prescribe who gets what.
Where a person dies intestate the person looking after and dividing the deceased estate is called an administrator rather than an executor which is the term used in cases where there is a Will.
A Grant of Probate is what is obtained when the executor named in the Will makes the application to prove and register a Will and obtains formal authority to administer it.  Letters of Administration is what is obtained in the case of an intestate estate.
According to the Western Australian Public Trustee two-thirds of Western Australian adults do not have a valid Will, potentially they're leaving families with serious problems if they die.  In all likelihood many more people would make a valid Will if they knew what would happen if they died intestate.
SOME

EXAMPLES
Some examples of famous people who died without a valid Will are as follows:-
Amy Winehouse – she died at the age of 27 years in 2011 and her estate, which was worth an estimated £3,000,000, went to her parents.
Barry White – he died at the age of 58 in 2003 and left children, wives and girlfriends fighting over his fortune for years.
Pablo Picasso – he died in 1973 at the age of 91 leaving a fortune in assets.  His estate took six years to settle and over $30 million in legal fees.
Abraham Lincoln – despite being a lawyer himself, he was assassinated in 1865 and did not have a Will.
Jimi Hendrix – he died in 1970 without a Will and the "battle" over his estate raged for more than 30 years.
Stieg Larsson – author of The Girl with the Dragon Tattoo died in 2004 without a Will – his partner received nothing and his father and brother inherited his entire estate.
Bob Marley – he died in 1981 without a Will after an eight month battle with cancer at age 36.  His nine children, and various other claimants spent over $30 million fighting over his estate.
Every adult should have a valid Will.  It's simple to do and it saves your family a lot of money and headaches.
To ensure that your estate and your desired beneficiaries are protected into the future and to avoid these kinds of dramas talk to an experienced Wills and Estates lawyer.  For a confidential discussion contact Lynn & Brown Lawyers today.
About the authors:
This article has been co-authored by Peter Heazlewood of Lift Legal and Jacqueline Brown who is a director at Lynn & Brown Lawyers.  Jacqui has over 19 years' experience in legal practice and practices in family law, mediation and estate planning.  Jacqui is also a Nationally Accredited Mediator and a Notary Public.