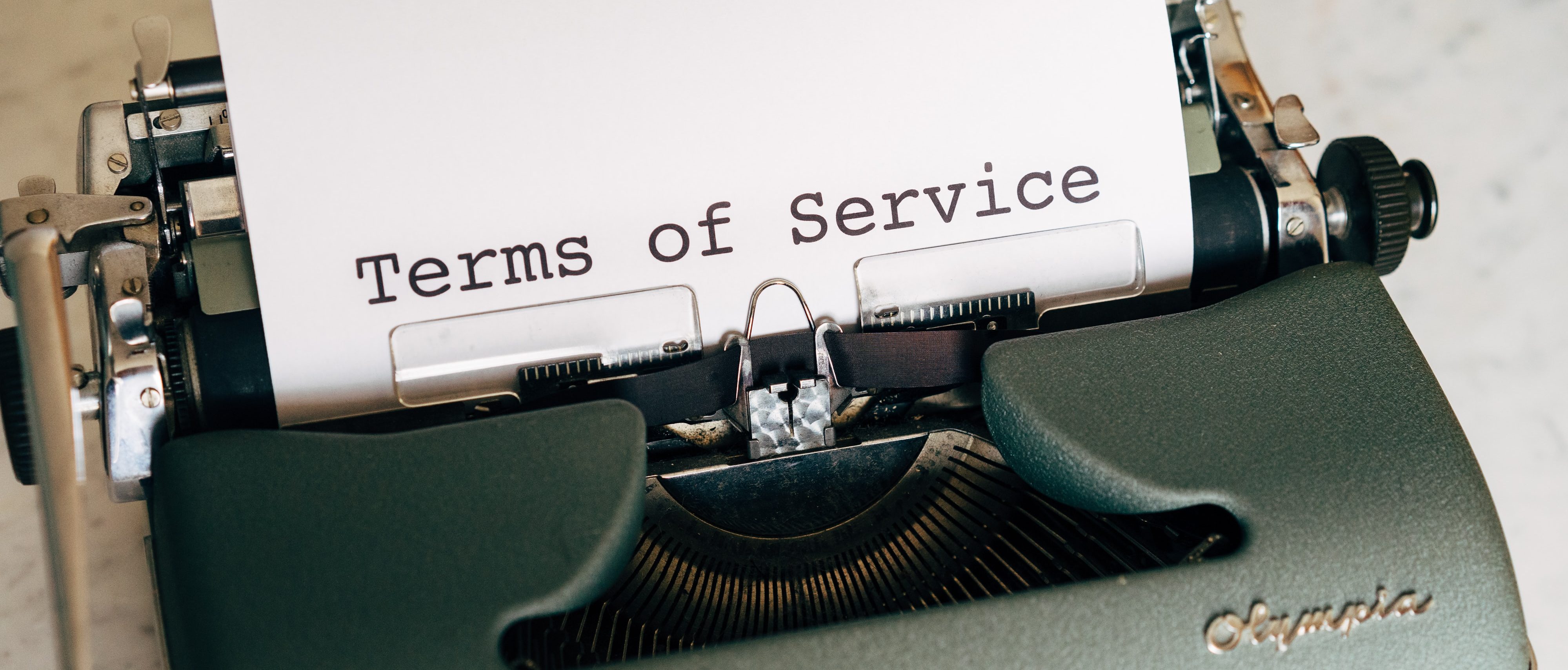 Downloading Free Terms & Conditions: Make sure to check the fine print
When operating a business there are a number of legal documents you need to have in order to appropriately protect your interests.  One of these non-negotiable, absolute requirements is your terms and conditions of trade.
Affectionately coined "T's & C's", this is the document that will outline the manner upon which your customers engage your services and/or accept your goods.  This is probably the single most important document to have in your business, however, time and time again, we find that our clients either present without one at all, or worse still, have adopted a Frankensteined version found on the internet.
Terms and conditions will, at a bare minimum, cover vitally important aspects of your client relationships such as the passing of risk, liability, payment terms, quoting, invoicing and warranties. This article, however, considers some of the areas that we often find to be lacking or absent in openly downloadable Terms & Conditions.
Security
Many open-source or free T's & C's are based on US or British templates.  Accordingly, these documents often fail to appropriately protect the way in which your business can secure payment from its customers as these mechanisms are largely peculiar to Australia, and in some cases, a particular State.
Two options that we include in the vast majority of our terms and conditions documents are rights under the Personal Property Security Register (the "PPSR") as well as the creation of a 'caveatable interest' over real property.
The PPSRR is a national register where you can note your interest in specific personal property.  For example, if you leased equipment to a customer, or sold an item for which payment was deferred, you would want to let the world know that you have a claim over that item so as to prevent it being on-sold without your knowledge or taken by a liquidator of the buyer.
A caveatable interest on the other hand relates to real estate.  You cannot use your T's and C's to place a caveat on someone's property unless there is a very specific clause included that provides you with that right.
Recovery of good/materials
We occasionally act for clients who have performed works or delivered goods to a customer only to be refused payment.  If there is a clearly defined right of re-entry in the T's & C's, these clients are able to return to the site and lawfully recover the goods or materials.
We recently had one of our clients re-enter a worksite and remove his materials without having that right identified in his terms and conditions.  He was charged with trespass and criminal damage by the police.  Thankfully, we were able to negotiate with police and our client walked free from the charges.  This highlights the importance of having your documents drafted correctly.
Intellectual property
An often overlooked term is the treatment of intellectual property.  This is a complex area of law and we recommend that you create specific agreements whenever a customer may use or come into possession of your intellectual property, however, you can provide yourself a level of protection by including clauses in your T's & C's that clearly state how your intellectual property is to be used.
Dispute resolution
The District Court released statistics some time ago which show that only slightly more than 3% of all their matters went all the way through to a trial.  Overwhelmingly, parties eventually find common ground on which to settle.
It can then save considerable time and money if there is a mechanism under your terms and conditions which directs a dispute through a mediation process before either party can commence litigation which can be costly in both time and money.
Force majeure
What would a 2021 article on contracts be if it did not consider 'an act of god'?  Covid-19 has been a reminder to all types of businesses as to how important the commonly ignored force majeure clause can be.  Your terms and conditions should consider the circumstances, and the effect on the parties, where an unforeseen event renders certain contractual obligations impossible (or unreasonable) to complete.
Your business is unique
All businesses are at least slightly different, some are vastly different from others.  Your "T's & C's" should reflect your business and how you want to operate it, not a cardboard cut out from the internet.
If you are operating your business without terms and conditions, or worse – if you have downloaded a free template from the internet (we won't hold it against you), contact us for a fixed price to draft a bespoke contract which is tailored to your purposes.
About the author:
Ben is a Perth Lawyer and Associate at Lynn & Brown Lawyers. He was admitted into the Supreme Court of Western Australia in July 2013, and specialises in both commercial and dispute resolution matters.