Free Seminars
Check out our monthly free seminar to help improve or protect your business. A great opportunity to network with other like-minded entrepreneurs on a regular basis.
Upcoming: June 2017 -

Lynn and Brown Property Seminar

Buying an investment property?
Want to know how to hold it? 
Want to know some current property trends?
Come and hear from our Steven Brown (lawyer) and Dave Parry (property consultant)  
Presenters:
Steven Brown is Director at Lynn and Brown Lawyers, with his areas of legal practice including dispute resolution, commercial law and estate advice.  He has been with the firm since 1996 and has vast experience amongst the local legal landscape.  During that time Steven has helped hundreds of individuals with their investment decisions.
Dave Parry of Buy Australian Properties has enjoyed and journeyed through a rich and diverse personal experience with Investing with Property for 29 years.  His life goal is to assist as many people as possible achieve their own personal level of financial security through investing with integrity.
Over the past 18 months, Dave and Steven have developed a trusting working relationship together. 
For more information regarding this event, please email events@lynnandbrown.com.au or contact 08 9375 3411.
GETTING YOUR BILLS PAID – GOOD TERMS OF TRADE
If you want to recover your debts quicker? Our experienced lawyers will offer you simple debt recovery strategies to reduce your bad debts for free.
COURSE MATERIAL:
seminar-1-how-to-get-your-bills-paid-lynn-and-brown
EMPLOYMENT LAW
Employment law issues cost Australian businesses millions each year. Find out how to protect one of your most valuable assets with advice from our experienced lawyers.


What is unfair dismissal?


How do you deal with workplace bullying?


How to write or review employment contracts?


COURSE MATERIAL:
Seminar 2 Employment issues – is your business safe
ESTATE PLANNING FOR BUSINESS OWNERS


How can you pass on your business under your Will?


If you own a company, what will happen to your shares upon your death?


What happens to your family trust when you pass away?


Seminar 3 Estate Planning for businesses
STOP WASTING YOUR PROFITS ON LEGAL DISPUTES!


How to plan for potential conflicts and manage the risk


How to settle a commercial dispute quickly or avoid it altogether


When is it time to call in your lawyer?


Disputes are inevitable for anyone running a business. Find out how you can introduce simple steps to manage and avoid conflicts and save your business time and money.
Seminar 4 Stop Wasting your profits on legal disputes
IMPORTANT INFORMATION FOR LANDLORDS AND TENANTS


What laws govern your lease?


How to minimise the risk of a dispute
with your landlord or tenant


Important factors to consider before entering a lease


Do you lease premises? Do you operate your business from a leased premises? Find out how you can enter a lease with maximum certainty and minimum risk.
Important Information for Landlords and Tenants
RECOVERING A DEBT


How to deal with debts


Important factors to consider when recovering a debt


How a lawyer can assist you in recovering a debt


Does your business have debts? Are these debts affecting the growth of your business? Find out what you can do to recover your debts.
CHAPTER 6 – Recovering a Debt
SUCCESSION PLANNING FOR BUSINESSES


How to make the most from the sale of your business


How to maximise the value of your business


What planning should go into a business sale or transition?


One day you will leave your business, either because you want to sell up or retire, or because of ill-health or death. Find out how to maximise the return on your business for yourself or those you leave
CHAPTER-7-Succession-Planning
LESSONS IN CULTURE CHANGE – THE DISRUPTION WE SHOULD REALLY BE TALKING ABOUT

This seminar is being held in conjunction with ODG Solutions.



Organisational maturity and how ready your organisation is to attack culture


Real organisational examples of culture change


Practical strategies that are simple, cost effective and high impact


This seminar explores the current market conditions and how organisations are responding and should respond. We further explore the different culture styles in the workplace and why culture is key to good organisational performance.
Chapter 8 – Lessons in Culture Change
STEPS TO SUCCESSFUL BUSINESS STRATEGIES

This seminar is being held in conjunction with ODG Solutions.



Learn modern strategies that improve competitiveness and are agile and future focused


Understand and shift to new forms of business development


Strategies to ensure a genuine redundancy


LEADING YOUR ORGANISATION EFFECTIVELY THROUGH CHANGE
This seminar is being held in conjunction with ODG Solutions.

This seminar explores executing business performance through effective leadership and reward and recognition.


The role of neuroscience and psychology in employee engagement


The legal impact of effective leadership


Dealing with bullying or harassment claims


Chapter 10 - Presentation
BUSINESS STRUCTURES, ASSET PROTECT & INSOLVENCY


What is the best business structure for your business (company, trust, partnership, sole trader or a hybrid)?


Have you considered funding for your venture, taxation issues and asset protection?


What protection do you have from insolvency events?


Chapter 11- Presentation
PERSONAL SUCCESSION PLANNING


Find out what makes up your estate.


Discover what you need to know to best protect and preserve your estate for your preferred beneficiaries.


Learn about some of the many issues not having a Will can create.


CONSUMER LAW


Learn about the consumer guarantees for both goods and services


Manufacturers' and suppliers' warranties
– is a product or service fit for its purpose


What remedies are available if something goes wrong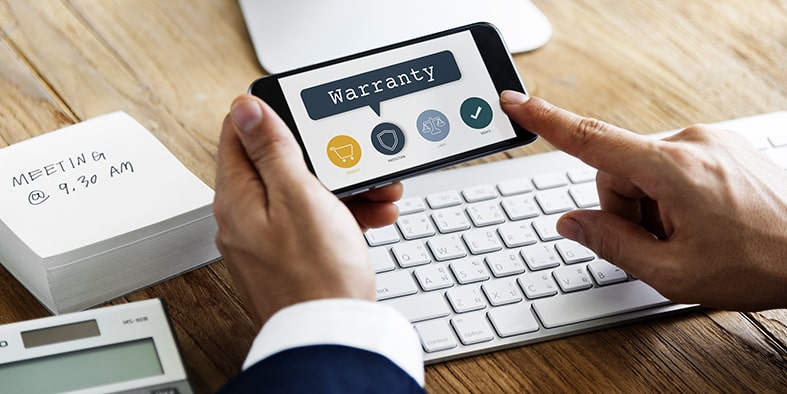 ASSET PROTECTION & FAMILY LAW



How to protect your assets in the event of a separation.


Can you protect gifts to your children by claims from their spouses?


Can you "quarantine" assets from an ex-spouse following a separation?


COMPETING WITH YOUR EMPLOYER


What does an employee's duty to remain loyal to his or her employer require?


When will an employee's duty of loyalty apply after the employment relationship ends?


 Which provisions of the Corporations Act 2001 (Cth) create duties and obligations that apply to employees?


Chapter 12- Presentation