COMMERCIAL LAW
The lawyers at Lynn & Brown provide businesses just like yours with trusted legal advice on a wide range of business issues including contract negotiation, leases and loan agreements.
We act for a large range of businesses including international corporations, small to medium enterprises, partnerships and sole traders.  Whatever your business size, talk to the commercial law experts about what is right for your business.
.
THE
THREE KEY AREAS

TO COMMERCIAL LAW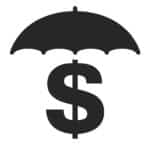 CONTRACTS CREATION AND REVIEW
Whether it is preparing a new contract, reviewing one you already have or another party has presented you, the team at Lynn & Brown can provide you with a tailor made solution to protect your business from any potential future risk.  We work with you to ensure your current agreements and transactions maximise the efficiency of your business and are compliant with legislation.  Let us protect you in your dealings.  Call our team today.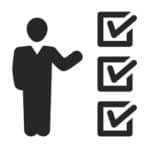 BUSINESS TRANSACTIONS, DEVELOPMENT, PLANNING AND SALE
No matter what stage you are at in your business life cycle, keeping up to date with your commercial legal requirements can be a time consuming process.  Often business owners don't have the time to seek legal advice over every business transaction they are involved in.  At Lynn & Brown we help businesses of all sizes ensure that their everyday business transactions such as terms of trade with customers, are updated regularly to ensure they remain compliant with legislation.  We have extensive experience in advising on and assisting clients with PPSR (Personal Property Security Registry) issues.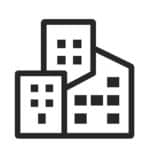 LEASES AND EQUIPMENT HIRE
Our team has extensive experience in drafting and advising on commercial and retail leasing.  We regularly act for both landlords and tenants in transactions ranging from large commercial developments to your local corner store.  This range of experience puts our clients in an enviable position when negotiating.
We have significant experience in acting for equipment hire businesses.  Having acted for multinational companies hiring industrial equipment to many different sectors of the Australian economy.  We have the experience and expertise to assist you.
ARE YOU ABOUT TO SIGN A CONTRACT?
Any time you enter into a written transaction or agreement with another person or business, you enter into a contract and in most instances it is legally binding. Before you sign anything you should always get trusted legal advice so you can clearly understand your rights and obligations.
For instance, if you are about to enter into a retail shop lease, you should be aware that there is legislation in place in Western Australia called the Commercial Tenancy (Retail Shops) Agreements Act 1985. This Act provides tenants with an easy to understand tenant's guide that contains all the essential terms for anyone considering entering into a retail shop lease.
How long is it since you had your terms of trade/sale reviewed? Are your terms compliant with the Personal Property Security Act? Have our lawyers review or create them now to ensure you are protected in your dealings.
Whether you are setting up a business, leasing, buying premises or involved in a partnership dispute, our lawyers offer a complete range of commercial law advice to suit your needs.
We pride ourselves on developing long term relationships with our clients. This allows us to work with your business to ensure you have the most effective structures and agreements in place.  We can anticipate and often prevent problems arising for you.  The more we work with you the better.
NOTARY PUBLIC
A notary public has the power to sign and witness documents, administer oaths and perform a number of other important functions.  A notary public is different to a Justice of the Peace because they can witness documents to be used in Australia and outside of Australia.  All documents are affixed with an official seal.  Jacqueline Brown became a Notary Public and a Nationally Accredited Mediator in 2012.  She is also a member of the Australian and New Zealand College of Notaries.
GENERAL COMMERCIAL MATTERS WE CAN WORK WITH YOU ON
Business Structures
Companies
Partnerships
Joint ventures
Trusts
Commercial Contracts
Due Diligence
Personal Property Security Registry
Loans
Director's duties
Corporations Law Advice
Superannuation
Insolvencies
Credit/debtor Advice
Mortgages
HOW WE CAN HELP YOU?
We have helped our clients over the years with a number of commercial matters including:
Terms of trade
Loan agreements
Sale of business agreements
Shareholder Agreements
Technology Licence Agreements
Supply and Distribution Agreements
Leases
Joint Venture Agreements
Incorporation of Companies
Trust Deeds
Confidentiality Agreements
Employment Contracts
Franchise Agreements
Business Succession Agreements
Self-managed Superannuation Fund Agreements
Subcontractor Agreements
COMMERCIAL LAW FACT SHEETS
We work to tailor a result to your circumstances with an emphasis on future risk protection and appropriate structures to maximise the efficiency and profitability of your future ventures.