PROPERTY LAW
The lawyers at Lynn & Brown are experienced in providing advice on various areas of Property Law, including property investment, loan guarantees, planning, building contracts and commercial property. 
We pride ourselves in providing beneficial, detailed advice to ensure your property matters are legally binding.  Our Property lawyers can help you whatever your property type, at any point during the process, smoothly and effectively.
.
THE
THREE KEY AREAS

TO PROPERTY LAW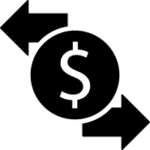 PURCHASING OR SELLING A PROPERTY
We can assist with making sure you fully understand the details involved with residential or commercial transactions in Australia. Anything from agreements and contracts, to buying or selling at auction and negotiating on your behalf can be handled by our experienced lawyers.
Help regarding the arrangement of settlement and exchange can also be handled by one of our lawyers, saving you time and unnecessary stress.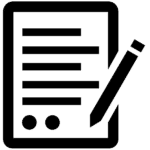 LOAN AGREEMENTS, COST INFORMATION AND MORTGAGES
stamp duty, loan transactions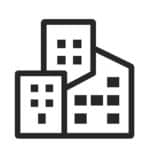 ASSISTANCE TO PROPERTY DEVELOPERS
If you are a property developer and need assistance with large scale commercial projects;
If you are a property developer and need assistance with subdivision and the creation of easements;
If you need assistance with council or development approvals;
If you are a lender or borrower requiring advice on residential mortgage transactions and commercial loan transactions
If you need any advice regarding strata title and strata management
WE CAN ALSO HELP IF YOU'RE NEITHER SELLING NOR PURCHASING.
The requirement for a Property lawyer is often not limited to transaction matters.  Dispute resolution around boundaries, neighbour issues and council approvals, are all often required as a property owner. Circumstances where these issues usually arise include:
When you are developing your property
On older properties with semi-permanent boundaries
In council areas with tight development rulings
With the change of a neighbour.
Ensure you and your property are protected by contacting a Lynn and Brown Property lawyer today.
WHY PROPERTY LAWYERS CAN BE THE EASIEST OPTION
We understand that there are sometimes basic, hassle free property matters. However, we have dealt with many clients who have been surprised at the ease of having a Property Lawyer handle the entire process. Consider:
Conveyancers are not equipped to deal with more complicated matters, such as disputes and ownership.
If the other party has a lawyer too, this can make for much more efficient and stress free communication.
Life can often throw unexpected curve balls, especially in high stake matters such as property transactions. Lynn and Brown lawyers have experience dealing with the unforeseen.
GENERAL PROPERTY MATTERS WE CAN WORK WITH YOU ON
Loan Guarantees
Retail and commercial leasing
Building contracts and projects
Planning
Risk Assessment
GST assistance
Investment properties
Council regulations
Development approvals
Negotiating terms and conditions
Dispute resolution
Help with settlement matters
Contract review and formation
Assistance with subdivisions
Strata dealings and management
PROPERTY LAW FACT SHEETS
We make it our priority to ensure your transactions and decisions work in your favour, and work quickly with you to maximise the efficiency and profitability of your property ventures.
GET THE

RIGHT

ADVICE
If you need advice and want to know your rights contact us today to find out how we can guide you through the legal process.
FACT SHEETS
What to do if I am served with a writ

Extraordinary drivers' licence

Contractual Dispute

Misconduct Restraining Order

Violence Restraining Order and How to Obtain it

Recovering a Debt

Restraining Orders