LITIGATION
If you find yourself involved in a dispute, our experienced team can help you to understand your rights and assist you to settle the dispute in a fair and reasonable manner.
Litigation is the process by which a person who feels they have been wronged by another person can bring a matter before a court in order to solve the dispute. Litigation or suing is used to protect one person's legal interests against another.
Litigation causes of action can include:
.
Breach of contract
Negligence
Personal injury
Nuisance
Recovery of debts
Defamation
Trespass
THE
THREE KEY AREAS

TO LITIGATION

NEGOTIATED DISPUTE RESOLUTION
The courts look favourably upon parties who have commenced negotiation and tried to reach a settlement before taking the matter to court. At Lynn & Brown, negotiation is our preferred method of resolution. Our lawyers will act as your advocate to obtain the most favourable outcome for you and resolve the dispute quickly without it having to go to court.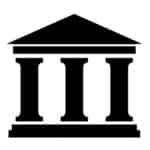 COURT PROCEEDINGS
The court has a process of defining the dispute, disclosure of evidence and mediation in order to try and reach a settlement before the case goes to trial. If there can be no settlement then the matter may go to court which can be lengthy and costly. There are limitation periods on most causes of action and a failure to bring an action before that time can mean you are unable to commence proceedings.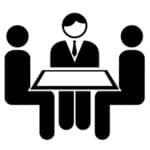 MEDIATION AND ARBITRATION
Mediation and arbitration are powerful tools used by lawyers to settle disputes without the use of court action. A mediator facilitates the negotiation process between two parties who are voluntarily consenting to find a solution to the problem. Arbitration involves the appointment of an independent third party who hears both sides of the dispute and reaches a decision in favour of one party.
USING NEGOTIATION TO RESOLVE CONFLICTS
Depending on the matter, there are different processes that occur in litigation which range from negotiation right up to trial. Litigation generally ends when
the matter has been negotiated and settled or when the case is heard before the court and a final judgement is made. Not every dispute ends up in court. Taking a matter to court can be highly stressful and costly. Our lawyers are experienced in looking at alternative techniques such as negotiation, arbitration and mediation to resolve conflicts. We always attempt to negotiate with the other party to reach a settlement beforehand and will only commence court proceedings when the other alternatives have been explored. We have a team of experienced litigation lawyers with extensive experience to take your matter through the court process if required. Where there is a failure to reach a settlement then court action may be the only solution.
WHAT HAPPENS IF YOU ARE BEING SUED?
If you have received a summons letter or some other notification indicating you are being sued, it is important to get legal advice so you can understand your rights and obligations. Our team has proven success in resolving disputes quickly and easily in order to achieve the best outcomes for our clients. Talk to us to find out how we can help.
WHAT DOES LITIGATION INVOLVE?
Generally where parties are in a dispute they should attempt negotiation first with the other parties in the hope to reach a settlement prior to court proceedings being commenced. If this fails then court proceedings can be initiated. The court then has its own process which involves stages of defining the dispute, disclosure of evidence and mediation in order to try to reach a settlement before trial. If there is still no settlement the matter will go before the court for determination. The court process can often be lengthy and costly.
HOW LONG DO I HAVE TO COMMENCE LITIGATION?
Nearly all causes of action have a limitation period in which an action must be brought before the court. A failure to bring an action before that time can mean you are unable to commence proceedings. This limitation period varies depending on the cause of action, with a general rule that proceedings cannot commence after six years. In cases of defamation there is a limitation period of only one year from the date of publication. Some employment law matters only have 14 days to commence litigation.Our team has broad litigation experience. If you want to know where you stand in a matter and get the best solution for you, talk to the team today.
WHAT ARE THE OUTCOMES OF LITIGATION?
If successful you may be entitled to a remedy but this is up to the discretion of the court. A remedy may include damages in the form of a financial compensation; an injunction which is stopping a person from doing a specific thing; or it may require them to do something, e.g. re-employ you. If unsuccessful you may be required to pay the other party's court costs and legal fees.
ARE THERE ALTERNATIVE SOLUTIONS?
Litigation may not be the best solution to a conflict. One of the most common approaches is using mediation, negotiation and arbitration to find a constructive solution to resolving the dispute without having to go to court. Known as alternative dispute resolution techniques, there are a number of advantages to using this form of resolution. It has become a powerful tool in resolving conflicts quickly and fairly compared to an often lengthy court appearance. It is the preferred method of resolution for Lynn & Brown. It can often save you time and money but also remove the stress associated with having to enter court proceedings. If you are involved in a dispute, talk to the team at Lynn & Brown Lawyers about the solution that is best for you.
HOW WE CAN HELP YOU?
The team at Lynn & Brown has a combined total of over 70 years' experience in litigation. We practice in all courts in Western Australia.
Supreme Court
Magistrates Court
Federal Circuit Court
Family Court of Western Australia
Western Australian Industrial Relations Commission
District Court
Federal Court
State Administrative Tribunal
Fair Work Australia
.
Let our team work with you to develop lasting outcomes that are just and fair.
Additional areas that we can assist you in: