FAMILY LAW
Our Perth based family lawyers know that divorce and separation can be some of the most stressful times of your life and we are able to guide you to make the right decisions for you and your family.
It is unfortunate that 43 per cent of marriages end in breakdown and the rate for defacto relationship breakdowns is even higher. The team at Lynn & Brown have a proven track record in helping clients to resolve their family law issues to their satisfaction. We are experienced in divorce, arrangements for children, defacto relationships, property matters and same-sex relationships.
Our family lawyers will help you with the questions you will have and are able to advise and represent you through this process to help you understand:
.
What you are entitled to?
How to get a divorce?
How long will the process will take?
What will happen to the children?
What are your rights?
What is a no-fault divorce is?
What happens if you have been married less than two years?
How will your property be divided?
THE
THREE KEY AREAS

TO FAMILY LAW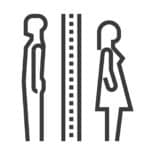 DIVORCE
A divorce is the legal termination of a marriage.  Obtaining a divorce order from the Family Court means that your marriage has ended and you are free to remarry should you wish to.
For the Court to grant a divorce you must prove that you and your spouse have been separated for 12 months and that the marriage has irretrievably broken down and that there is no chance you will reconcile.  A divorce order does not split your assets and belongings and it also does not determine who the children will live with or spend time with.  It does, however, set time limits for a property settlement. Read more about divorce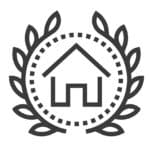 PROPERTY
Following a separation, married, de facto and same sex couples often have assets that need to be divided between them.  A property settlement is the means to do this whilst minimising any stamp duty on the transfer of assets.  We can assist you with finalising all outstanding financial matters between you and your estranged spouse or partner.  This can be done by way of a Court order (whether by consent or through litigation) or a Binding Financial Agreement.  Once final orders are made you can confidently begin your new phase in life without worrying that your former spouse or partner may make a further financial claim. Read more about de facto property claims or family court property procedures.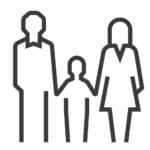 CHILDREN
Often separating couples want to put arrangements in place for when each party has the children stay with them.  This includes arrangements for school days, weekends, school holidays and special days such as birthdays, Christmas and Mothers'/Fathers' Days.  Children's issues can also include various other arrangements for the children. Read more about Children's matters in family court
OTHER IMPORTANT INFORMATION
BINDING FINANCIAL AGREEMENT
A binding financial agreement ("BFA") is commonly known as a pre-nuptial agreement.  A BFA is a legally binding agreement which outlines the financial arrangements should the marriage or de-facto relationship breakdown.  A BFA can be made at any time before, during, or at the end of the relationship.  Our family lawyers can guide you with the right advice for you. Read more about binding financial agreements
NEGOTIATION AND MEDIATION
At Lynn & Brown, our aim is to settle disputes before they go to trial. We are pleased that the majority of our family law matters (including both de facto and married matters) settle between the parties by negotiation before trial and often before court proceedings are commenced.  Negotiations can be explored through mediation, conferences, arbitration, collaborative law and other means.  Our lawyers are experienced in divorce, arrangements for children, de-facto relationships, property matters and same sex relationships. Read more about mediation
HOW WE CAN HELP YOU?
Explain the full legal process to you in easy to understand terms
Discuss your options to resolve a potential dispute in or out of Court
Assist you in obtaining a divorce
Offer you the appropriate advice as to your rights
Endeavour to achieve the best outcome for you
Resolve the division of your assets
Assist you to determine appropriate living and care arrangements for your children
Contact us for after hour appointments for Family Law matters.