EMPLOYMENT LAW
Our lawyers can provide expert legal advice to both employees and employers on a range of employment law issues such as unfair dismissals, employment contracts and disputes in the workplace.
Employment law is a broad topic and legislation outlining the obligations businesses must comply with is complex and ever changing. In fact, for many of the small business owners that we talk to remaining compliant with legislation is one of the most difficult challenges they face. Likewise, if you are an employee and you find yourself faced with a workplace issue, you will want trusted legal advice to resolve the matter quickly. The team at Lynn & Brown can help you.
.
THE
THREE KEY AREAS

TO EMPLOYMENT LAW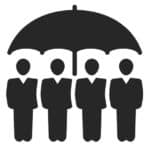 UNFAIR DISMISSAL
An employee is unfairly dismissed when his/her employer ceases their employment without just cause or reason. There is significant legislation in place to protect employees in the workforce and the Fair Work Commission has strict procedures on what constitutes being unfairly dismissed. For employers, particularly small business owners, an unfair dismissal case could be disastrous for your business' reputation. Protect your business by ensuring all your documentation is compliant with legislation.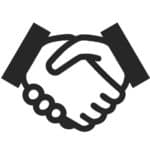 EMPLOYMENT CONTRACTS
An employment contract is an agreement between the employer and employee that outlines the rights and obligations between the parties during employment. An employer should be aware that there are legal minimums which every contract must have and failure to meet those obligations may result in an unfair dismissal claim. Make sure your employment contracts are legally correct and protect your business and reputation.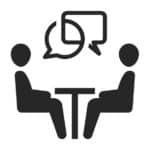 WORKPLACE DISPUTES
Workplace disputes can be upsetting for everyone involved. It can take many forms and includes discrimination, bullying or harassment. It could involve a conflict between your supervisor and yourself or with a colleague; it could be an ongoing issue that has become worse over time or a one-off incident. Whatever the case, if you are involved in a dispute in the workplace, our lawyers offer confidential and trusted advice to resolve issues in a fair and just manner.
WHAT EMPLOYERS NEED TO KNOW
Employers should be aware of their legal obligations towards their employees. There is significant legislation in place that tells employers what is and is not appropriate in the workplace.  If these obligations are not met, then the consequences can be not only financially damaging to your business, but can also significantly affect your business' reputation. Let our experienced lawyers at Lynn & Brown protect your business from any employment law matters that may arise by ensuring your business complies with current legislation.
HOW WE CAN HELP EMPLOYERS?
Lynn & Brown Lawyers have worked with a number of businesses to identify and minimise their risk. We can provide your business with advice on:
Writing employment contracts
Preparing dismissal letters
Performance reviews
Resolving behaviour issues
Drafting redundancy letters
Ensuring practices and procedures are in line with current legislation
Explaining legal consequences for actions
Preparing leave/long service applications
Assisting with termination procedures
Developing strategies to manage safety in the workplace
Entitlements regarding paid maternity leave
Managing any disciplinary action
Creating flexible work arrangements
Assisting to protect your intellectual property rights
Valid restraints for outgoing employees
DISPUTE RESOLUTION
At Lynn & Brown we know that taking a matter to court can be highly stressful and costly.  Our lawyers are experienced in looking at alternative dispute resolution techniques to resolve conflicts.  We always attempt to negotiate with the other party to reach a settlement beforehand and only commence court proceedings when other options have been fully tested. However where there is a failure to reach a settlement then court action may be the only solution.
HOW WE CAN HELP EMPLOYEES?
We offer employees solutions based legal advice on a wide range of employment law issues and can assist you with:
Understanding your rights as an employee
Dealing with bullying in the workplace
Unfair dismissals
Workplace disputes
Occupational health and safety issues
Discrimination
Managing a poor performance review
Ensure you are being paid the right amount